Traveling can be stressful, especially when you're trying to navigate in an unfamiliar place. The following travel tech and tips will help make sure you get to where you want to go with as little stress as possible. I share my favorite travel apps and travel gear that I use to navigate while traveling. I have yet to get lost, although, it's certainly not for lack of trying.
Get Your Travel Tech Set Up
One of the most important things you'll need to do is to get your travel tech set up. Starting with the number one, most used travel tech device–your smartphone!
First things first, do you have a GSM smartphone?
You've probably heard the terms GSM and CDMA.  These terms refer to the types of cellular technologies our phones use. Typically, in the US, if you are with AT&T or T-Mobile, then your phone is a GSM phone. And if you're with Verizon or Sprint, then you would have CDMA Technology. This isn't always the case, but that's the general rule. I won't get into the technical side of what GSM and CDMA mean, but for simplification purposes, a GSM phone means you can use your phone internationally.  Most of the world operates off the GSM technology.
Is your GSM smartphone unlocked?
If you have a locked GSM smartphone, you need to contact your service provider and request they unlock your phone for your trip.  They each have their own rules about this, so contact them to determine how to proceed. You need an unlocked GSM smartphone to purchase and use your international SIM card while traveling abroad.
If you discover that you do not have a GSM smartphone, there are a lot of great low-cost unlocked smartphone choices. I purchased the Redmi Note 5 for my trip to Europe, and it worked great everywhere I went.  The Google Pixel 3a has a top-rated camera and starts around $350. You can also buy unlocked versions of Samsung, Motorola, and even iPhones. There are a lot of great unlocked phone choices ranging from $150 and up.
Check the supported bands or frequencies of your phone.
No matter the GSM phone you decide to go with, you need to make sure that it supports the bands that your destination uses. Different countries support different frequencies or bands. Google your phone's bands and then cross-reference with the link above to determine if your phone supports the bands of the country you intend to travel to.
Research and purchase your international SIM card.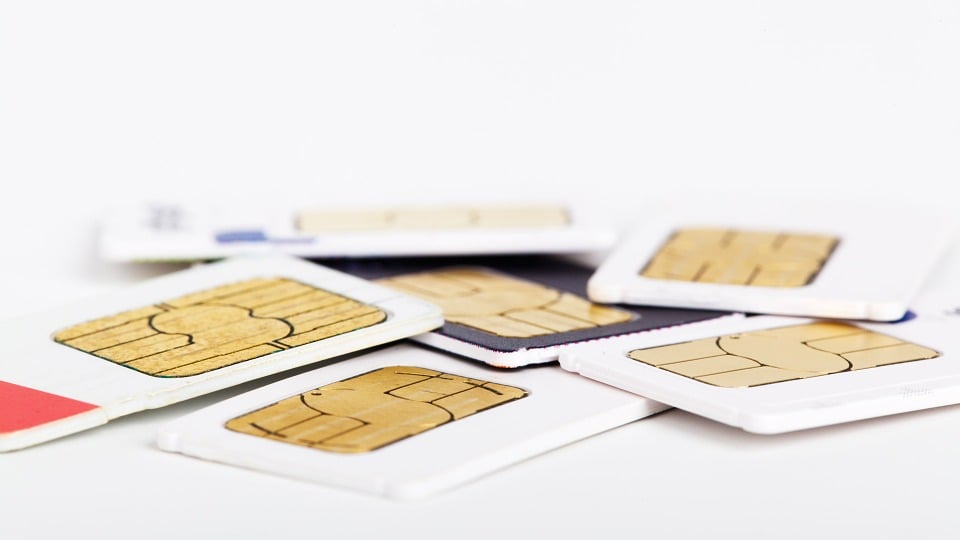 By owning an unlocked GSM cell phone, you can purchase international travel SIM cards wherever you travel. This saves you a lot of money when compared to paying roaming fees from your local company. These international SIM cards are sold specifically for tourists who typically need 30-60 days or less of data and talk time.  You can also purchase additional top-up cards, that allow you to add data and talk time, should you run out of service during your travels.
I recommend you do a little internet research before traveling to find out what sort of SIM card options you will have when you arrive at your intended destination. This should help you get an idea of where you can purchase your SIM card too.
Depending on where you travel to, you may be able to purchase your SIM card ahead of time, online. I did this for a trip to Europe, and it was very convenient to land at my destination and already be set up with a cell phone plan.
When I traveled to Japan and Thailand, I purchased my SIM cards at the airport (this is commonly where you can find them). There are some countries where you might have to buy them from a vendor in the city, but generally, you can purchase at the airport. However, research your intended destination and where you can buy SIM cards, before your departure, so you will know what options you have.
Travel Gear For Extended Periods of Navigation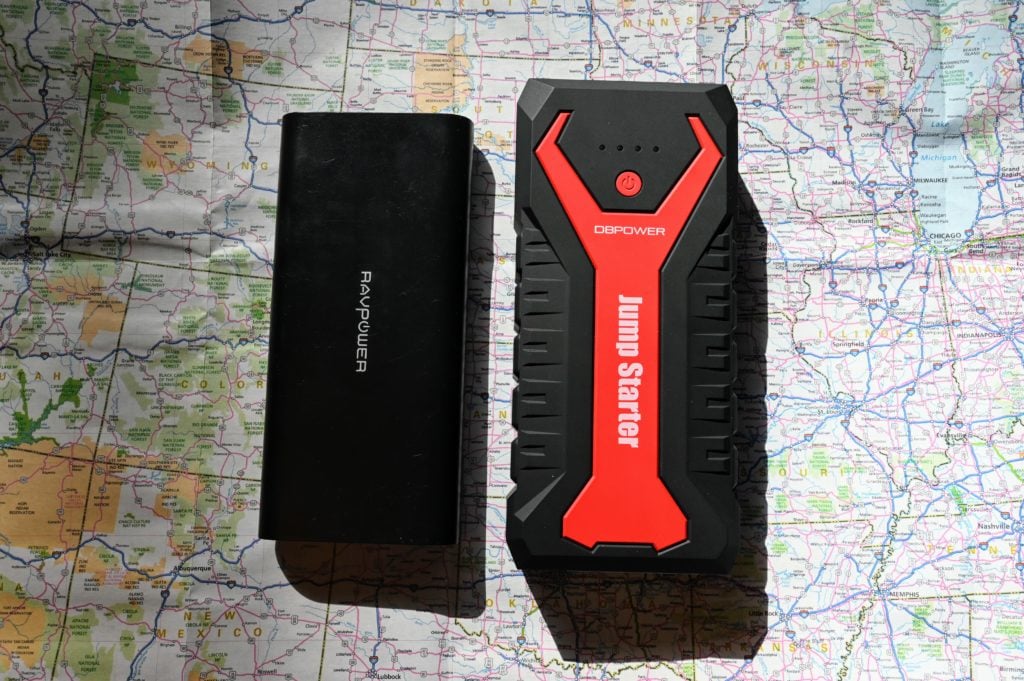 Whether you're traveling around Europe or navigating the streets of Tokyo, you will most likely be using your phone for extended periods. Navigating from museum to museum and attraction to attraction can suck your battery, so don't leave home without purchasing a power bank and compatible quick charging cables.
A power bank, also known as a battery pack, is a lifesaver! I will spend an entire day walking across cities using only my smartphone.  Typically I need my screen brightness turned way up to do this, so as you can imagine, this sucks the battery up.  However, with a power bank inside my day bag, I can always have my phone charging so that I never run out of battery.  Then charge the battery pack overnight, and you're all set for the next day of sightseeing.
They come in multiple sizes and offer varying degrees of charging. Some are extremely small, and I would only recommend these if you are really limited on weight. They are only going to be suitable for an emergency when you need just a little charge to get you by until you can plug in somewhere else.
I own two that I use for different purposes.  I have one that I use for all-day navigating as well as charging my Chromebook and mirrorless camera.  The other one is a large capacity battery pack that will not only charge all of my electronics, but it can jumpstart my motorcycle or car if needed!
Make sure you can charge these overnight as some of the larger ones take up to 10 hours to charge fully.
Travel Apps for Navigating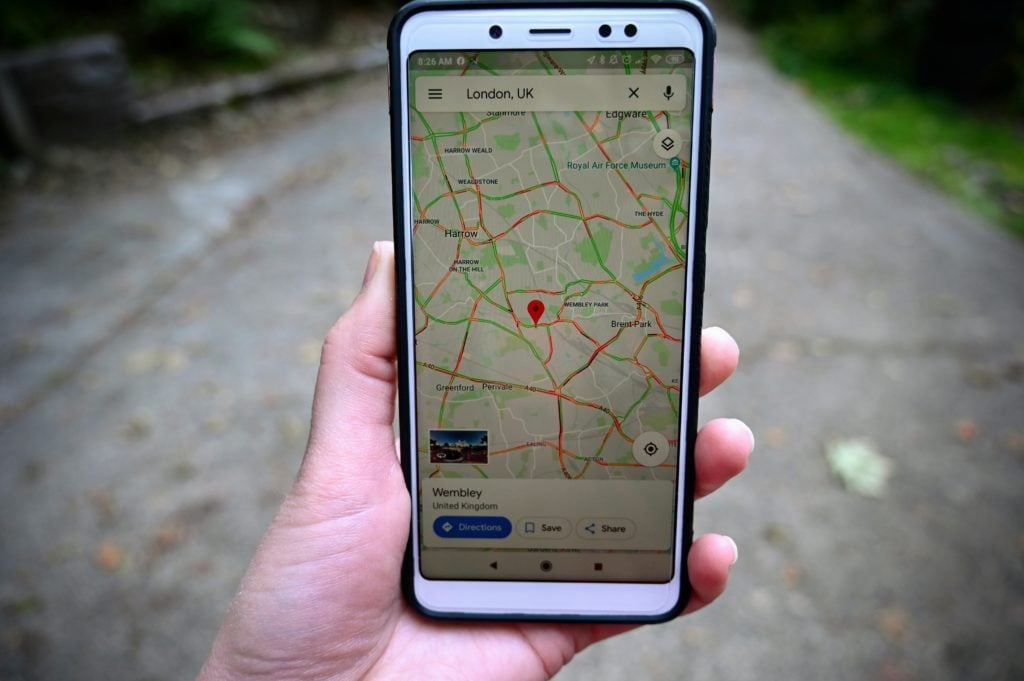 Google Maps
If you're not already using Google Maps to navigate where you currently live, I'd be surprised. So it probably comes as no shock that Google Maps is my number one, go-to app when traveling.  Do not leave home without it!
The wonderful thing about Google Maps is that you can download maps of entire cities or even whole countries for offline use, before leaving home.  That way, should you be in an area where you have no internet access, you can still get directions to and from your destination.
In addition to offline maps, you can create personalized maps ahead of time before your trip.  In your Google Drive account on the upper left-hand side, you will see a colorful plus sign next to "New." Click on that, then click on "More" from the drop-down menu. Finally, click on Google My Maps.
From this screen, you can create your personalized travel maps.  Add museums, restaurants, hotels, and other attractions you want to visit during your trip. You can also share this map with others and save it for future reference.  Perhaps later you'll chat with a friend who is traveling to a city you visited before, and you recommend a favorite restaurant, now you can share the exact map and location for your trip.  They can even use your map as a trip itinerary. See an example of one I created for our Maui Itinerary.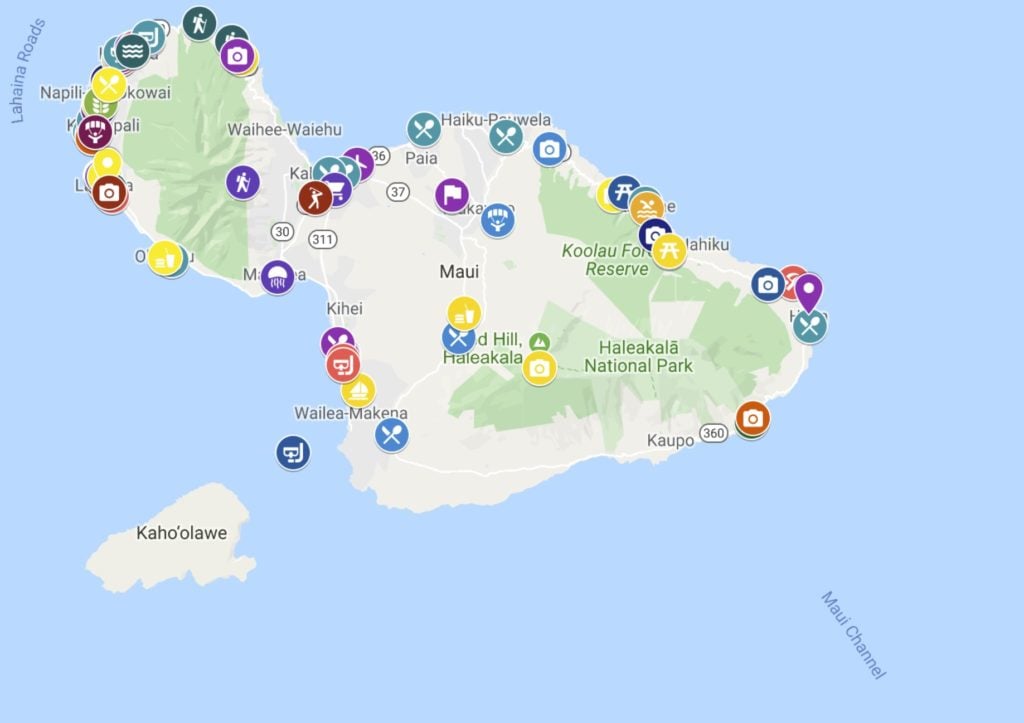 Google Translate
Chances are you will successfully navigate yourself using the Google Maps app at least ninety percent of the time. However, there are times where you will need to ask for directions.  Or perhaps you will get separated from your traveling companion who had your only access to data (see Misadventures in Kanazawa for my experience). Either way, it is always good to know how to ask for directions in the local language.
Again, I recommend you use the offline feature so that no matter whether you have internet access or not, you will still be able to use the features of this app.  So save some common phrases for offline use.  This comes in very handy! Save them as favorites and quickly pull up the list of the most common phrases you will use.
WhatsApp
This app is great for staying connected with any travel companions or for contacting your hotel for directions or notify them of late arrival. I also use WhatsApp to text with my family and friends back home.
Google Duo
I prefer to use Google Duo for phone calls and video chats rather than WhatsApp. I found during my travels that its video quality was typically better than WhatsApp. However, you could use WhatsApp for both.
Google Voice
If you don't have a Google Voice number yet, here's why I recommend you get one:
Give this number to your hotels, Air BnB, airlines, etc. You can then receive text updates to your Google Voice number while traveling. Also, Google Voice will transcribe any message left at this number. So although you may not be able to receive international calls to your Google Voice number, you will get the transcribed messages. Then you can call the person back using your international SIM and number.
I also recommend that you use your Google Voice number for password retrieval. If you use your local cell number for password retrieval, you won't be able to get your password while traveling abroad. However, if you use Google Voice, you can get it no matter where you are.
Make sure all your two-factor authentication sites use your Google Voice number so you will receive the text while traveling. Your other option is to shut two-factor authentication off on all your accounts until you return home.
Local Travel Apps
Depending on where you travel to, there will be useful local travel apps you will also want to download.  For example, when I spent two months traveling around Europe by train, I installed the Rail Planner App. There are times when I also install the local metro app or airline apps. You will research and download based on what makes sense for your trip.
Uber App
Many countries now offer Uber as a means of transportation. In Eastern Europe, I found that it is often cheaper than a taxi. And the time it saves you is often worth the extra cost over public transportation. This is especially useful when traveling in a small group or pairs. The Uber App allows you to split the cost with your group directly from the app.
Travel Tips for Navigating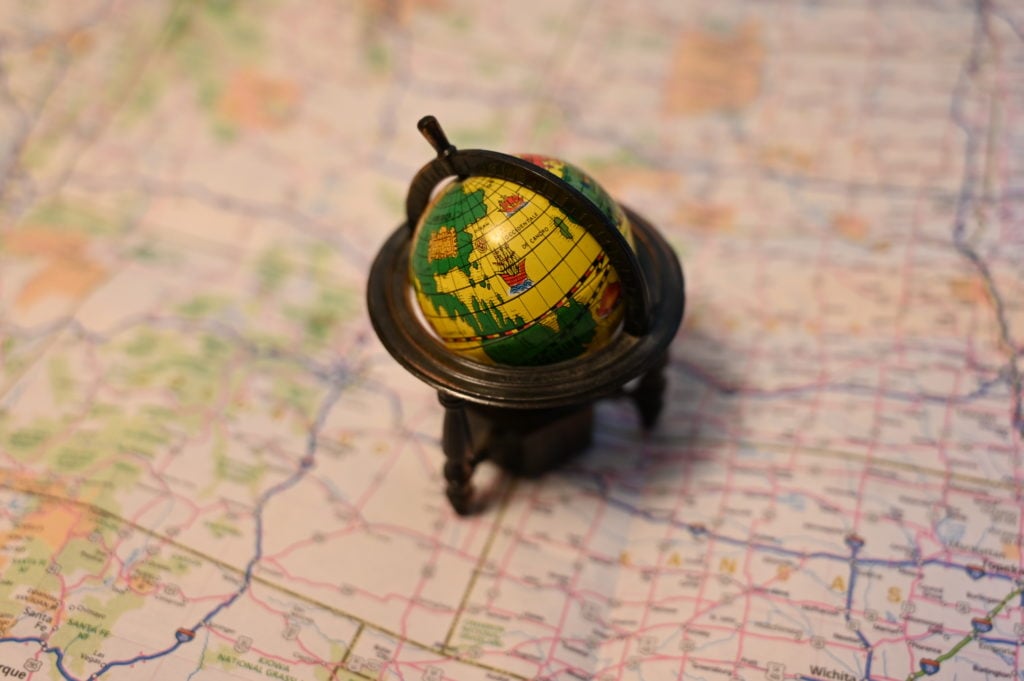 If you will be driving:
Familiarize yourself with the local street signs and rules of the road before your trip.
Know what car rental insurance you will need and whether or not your credit card company already covers this.
Practice Using Google Maps at home before you travel. This ensures you know how to use its features. Practice using driving directions as well as walking and public transportation, so you are familiar with all its features.
Make sure you download the offline Google Maps using WiFi and save your data.
A paper map or road atlas can also come in handy when driving cross country. My husband chuckled a little when he saw I put this in here. Although we have all this travel tech to help us, sometimes it's good to keep it low-tech just in case our electronic travel tech fails us.
If you are using the Metro or Bus:
Google Maps public transportation directions will tell you which bus or metro station to take to your destination. It also provides you with walking directions to the bus stop or nearest metro line.
For metro stations, make sure to get one of the free metro maps or download the local metro app (if they have one). I also take a photo of the metro map in the station, so I can quickly glance at the lines for the city I'm traveling in.
I rely heavily on Google Maps to tell me which bus to take. However, I also asked locals for advice on the best way to get to and from my location. They are always the best experts you can consult when traveling.
Recap of Travel Tech Needed for Navigating Internationally​
I know that it can seem a little daunting if this is your first time traveling abroad, but all you need to make sure you have the right travel tech and gear are the following:
An unlocked GSM smartphone
International SIM card
Power bank and charging cable
Downloaded Apps, including offline maps and phrases
And last but not least, a good attitude and an appetite for adventure (and good food, of course).
Final Thoughts on Navigating While Traveling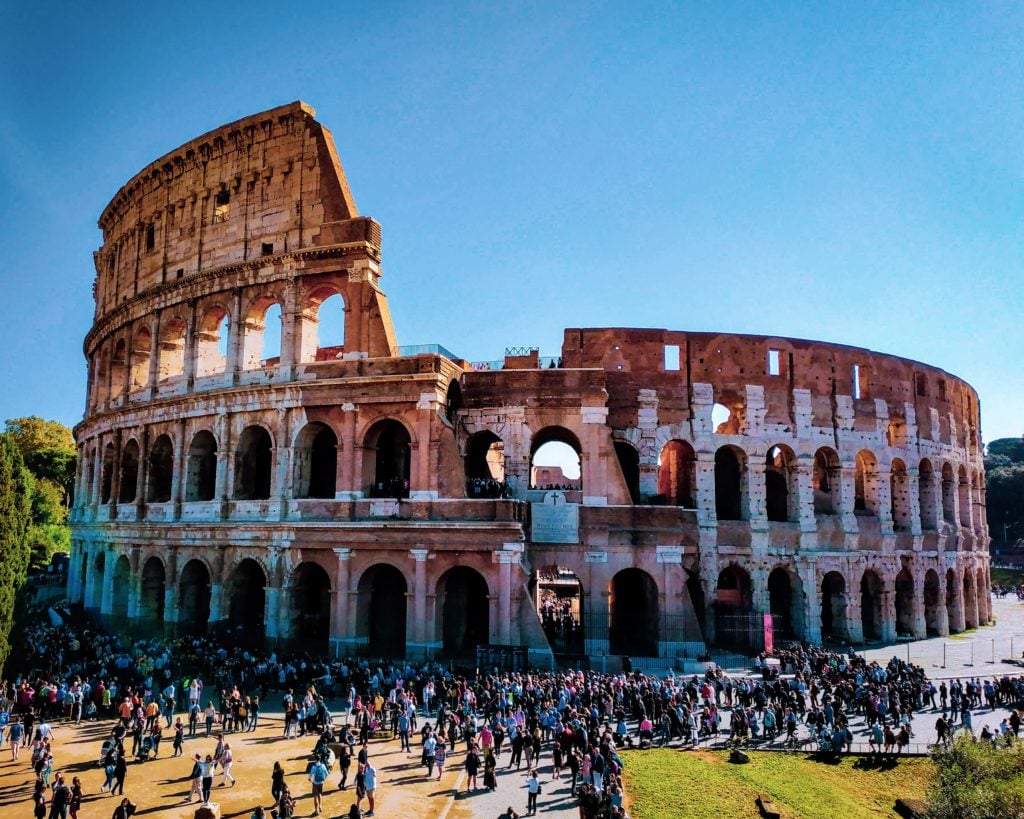 All roads lead to Rome.
While in ancient times, this may have been true, here it is just a gentle reminder that there are multiple ways to do the same thing and that one can rarely ever be truly lost.  So, determine which navigation methods work best for your travel, but never panic should you find yourself a little lost. You're most likely just taking the "scenic way" to your intended destination.
One final tip, make sure to leave a copy of your travel itinerary with someone you trust.  That way, should any emergencies arise, that person will know where to reach you.
If you have any questions regarding travel tech and how to get set up for your travel needs, please don't hesitate to ask. I would be happy to help any way I can.
Happy and Safe Travels!