On a recent road trip to Oregon State, I mapped out a route to explore areas of Oregon I'd never traveled to before.  The first destination was the Alvord Desert and Alvord Hot Springs.  The drive out to the Alvord Desert felt like I was driving to the middle of nowhere (I guess I kind of was).  It was unexpected to discover this playa with its natural hot springs bubbling up in the far southeast corner of Oregon State. 
This area of Oregon is remote and rugged. It was beautiful to camp out under the desert sky and see the billions of stars above, to watch the sunrise across the desert landscape, and to pretend I was a rally racer as I zigzagged my way across the desert.  It was a unique experience and one I recommend you try for yourself!
The Alvord Desert is a 12-mile long by 7-mile wide playa.  A playa is a dried-up lake bed. So at one time, there used to be an almost 100-mile wide lake here!  That's pretty cool! This dried up desert basin is now covered with cracked earth, and the occasional rain the region gets is moved across the playa by the wind. This creates small pools and also a muddy sticky surface you don't want to drive across.
Additionally, the Alvord Desert is rich in geothermal resources and has several hot springs surrounding it.  The Alvord Hot Springs is the most developed and easiest to access.  Also, it's important to note that not all hot springs are safe for humans.  The Alvord Hot Springs is funneled into the soaking pools with a temperature regulator to ensure it never gets too hot.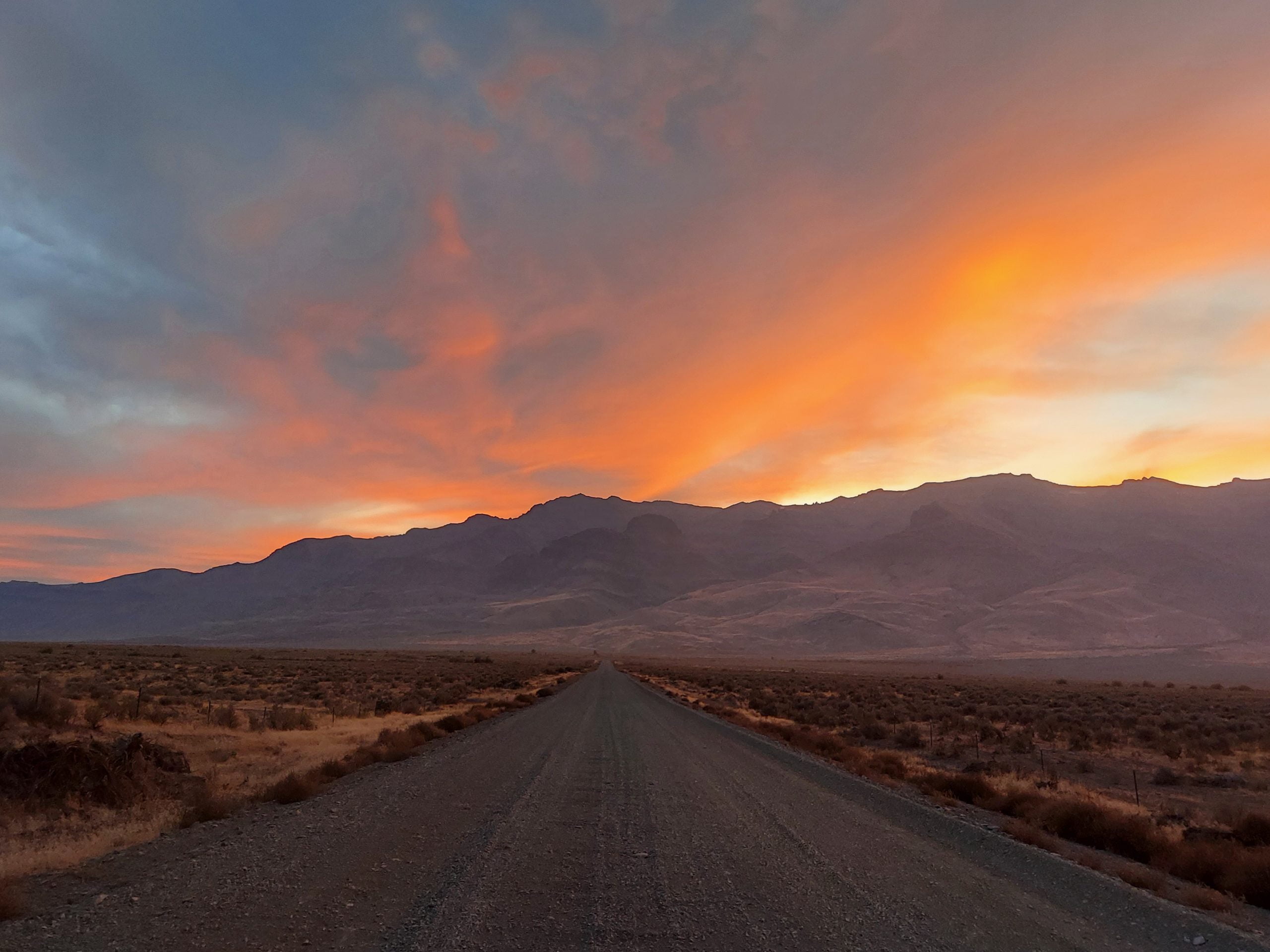 Getting to the Alvord Desert
You can drive to the Alvord Desert either from the north, coming from Burns and New Princeton via Hwy 76, or coming from Fields when arriving from the south end. 
If coming from Hwy 76, you'll turn onto the Folly Farm Rd/Fields-Denio Road and drive about  40 miles on an unpaved, rough gravel road. Plan to take this portion of the journey slowly as there are a lot of washboard areas along the road. It takes about an hour to get there from the turnoff on Hwy 76.
If coming from the town of Fields, it is about 22 miles on the Fields-Denio Road, about 10 of which is unpaved. This is definitely the easier of the entrances due to having less unpaved road to travel on.
Alvord Desert Access:
The two easiest places to enter the desert floor are either via Frog Springs (there are pit toilets here), or you can pay the Alvord Hot Springs to use their private access road.  It was $10/vehicle at the time of my visit. Contact them ahead of time for current costs. 
*Please note that the Frog Springs access is probably best suited for an SUV or other high-clearance vehicle. It really depends on how much traffic or rain the area has received. It seemed fine when we went, even for a car, but this isn't always the case. Check conditions for yourself and then decide based on your vehicle and comfort level.
Alvord Hot Springs: 36095 E Steens Rd, Princeton, OR 97721
Camping in the Alvord Desert Playa
You can camp in the Alvord Desert for free using public access roads such as Frog Springs.  However, if you choose to access the desert via the Alvord Hot Springs property, you pay a fee to use their access road. Camping in the desert is still free, but you pay them to use their road. 
Frog Springs has pit toilets and a desert map with other information on rules and restrictions in the Alvord Desert Playa.  If you're in a car and are concerned about low-clearance levels when driving, you may want to pay the access fee and use the Alvord Hot Springs road instead.  The Frog Springs road can get a little rougher for entry.
If camping in the Alvord Desert, "pack it in, pack it out" is the motto of the desert. Leave it the way you found it. Make sure to bury human waste in a small hole 6-8 inches deep and at least 200 feet from the water. That is the policy according to the Bureau of Land Management.
Camping Tips for the Alvord Desert:
Camp toward the outer perimeter, be aware during the day of where you park too. You don't want someone speeding across the desert to hit you.  Due to the dust kicked up when driving, it can obscure visibility, and that, combined with the highspeed of those racing in the desert, can make it hard to see. We parked off to the side away from the areas we could clearly see people racing.

If you know it's going to rain, I recommend forgoing camping in the Alvord Desert.  Since the playa is flat, water can move from one side of the desert to the other very quickly. I read reports of people who went to sleep on dry ground, and in the night, the winds blew water from the opposite side of the desert to their campsite, and they woke up to find themselves stuck in the mud.  Be aware of weather conditions.
It also gets very windy in the Alvord Desert, and there is very little to shield you from the wind. You may want to position your tent next to your car and use it as a shield from the wind if possible.  
Camping at Alvord Hot Springs
If you pay to camp at the Alvord Hot Springs, you can access the desert via their road at no extra cost. You also have unlimited access to the hot springs for the duration of your stay.  Additionally, they have garbage and recycling options as well as a heated restroom. There is no potable water or showers, though. They do sell some supplies in the reservations office during business hours. 
Campsites: 
There is a gravel parking lot on your left after you drive through the Alvord Hot Springs entrance.  You can park here and camp in your vehicle or pitch a tent directly in front of the rocky parking area in the dirt.  However, they also have numbered campsites you can find on a road that goes past the office building.  
These are the best choice for tent camping and trailer camping as it feels less like a parking lot and more like actually camping in the desert.  Book these ahead of time, as they fill up, and then you're left with the parking lot option. At the time of our visit, it was $20 for a one-person campsite and $40 for 2-8 people.
Bunkhouses:
Besides campsites, Alvord Hot Springs also offers
bunkhouses with beds
 to rent on a nightly basis. Bring your own linens and pillows as these are not provided.  Think of it as camping, but without the tent and you get a bed too. You still need to provide everything else.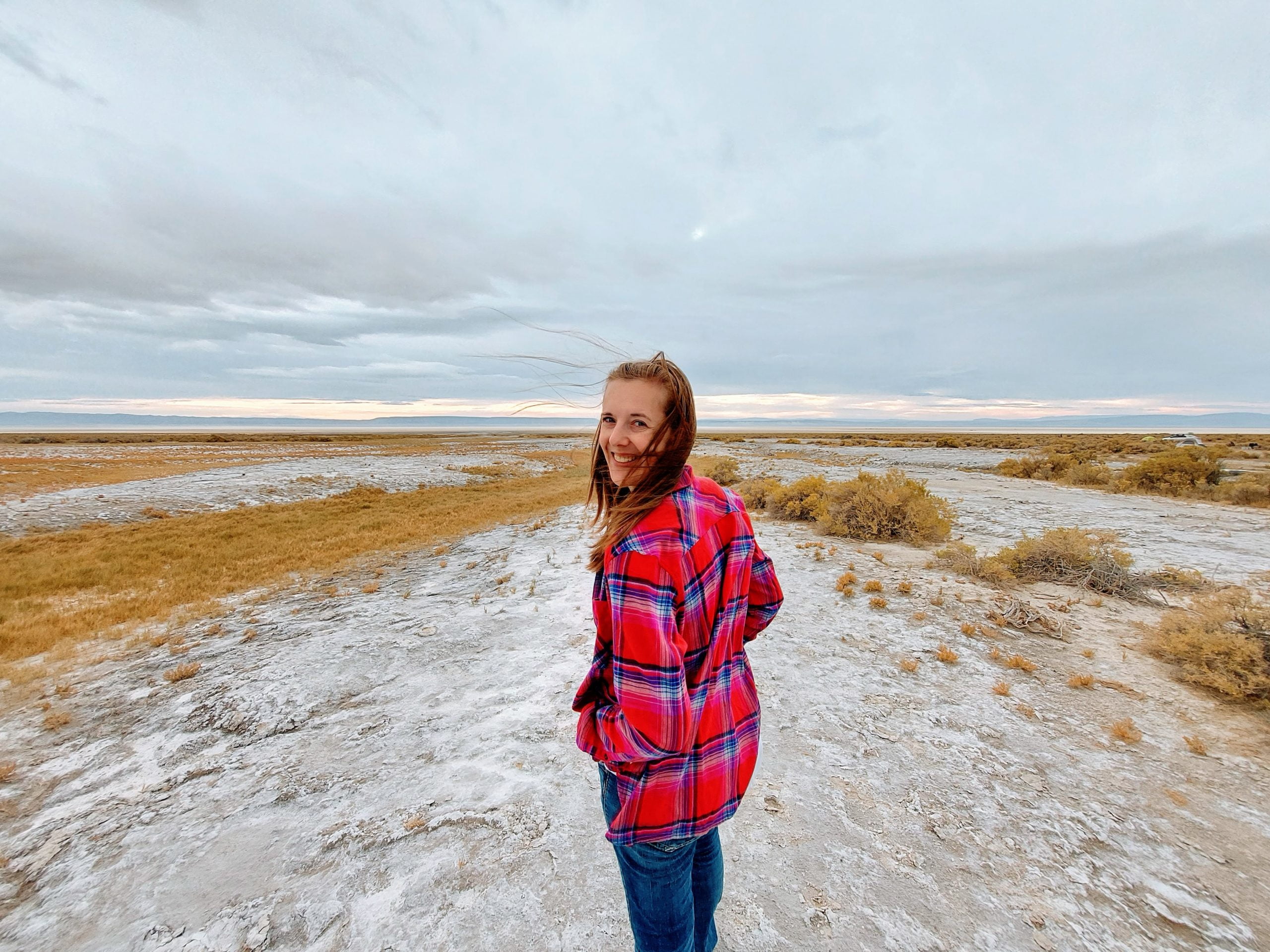 Visiting the Alvord Hot Springs
Whether you choose to camp at the Alvord Hot Springs campground or not, consider visiting the hot springs for a warm soak in a rustic but beautiful setting.  Since we camped at Alvord Hot Springs, we had access to the hot springs for a full 24 hours. We chose to visit the hot springs in the morning before our trek into the desert, and it was a beautiful time of the day for a soak. We also had the hot springs to ourselves, which made it feel more remote and special.
There are no showers at the Alvord Hot Springs, so keep that in mind when planning your trip.  There is a restroom by the reservation office, and there is a small changing area on the backside of the hot springs where you can hang your towels. This is not a luxury spa. It is very bare-bones.  Rustic. However, it is a unique experience that I felt added to our day spent in the desert.
Also, it's important to note, towels are not provided, and clothing is optional.  So, if you are visiting the hot springs with your family, you may want to check at the hot springs first to make sure it's empty or that people are wearing clothing. 
During my visit, it seemed easy enough to use the hot springs when others weren't around. The evening was the busiest time as visitors who paid only for road access, and hot springs access came in off the desert for a soak and then left again later that night.
Spending the Day in the Alvord Desert Playa
After our soak in the hot springs, we packed up our stuff and headed down the access road to the Alvord Desert. We spoke with the woman in the office before leaving, who advised us to drive straight a way out before turning to the left or right as there is an area mainly to the left when facing the desert that is a runoff for the hot springs and your car can easily become stuck.
Quick side note: You'll get an access code when you pay at the reservation office to open a lock on the chain blocking access to the private desert road.  
We made sure to drive only where the ground appeared dry and where there were clear signs that others had driven there as well.
You do not want to get stuck in the desert.  I read of people doing that, and it sounds like an awful experience. It is expensive to get a tow in this remote area, and you don't have many options.  So play it safe, don't drive where it's muddy, and stick to the areas toward the inner part of the desert rather than the outer corners.
Things to Do in the Alvord Desert
Race Across the Desert
This is why many people come here.  It's an open area that is ideal for racing. Landspeed records have been made here.  However, I don't recommend you come here and drive as fast as you can. It is dangerous, and people have died in the Alvord Desert from racing accidents.
You don't really have to drive that fast for it to feel fast.  I was cruising across at 35 mph, and it felt way faster!  It's a strange experience to have no frame of reference, no lines, and no road.  It feels a little unsettling and also oddly fun.
Fly Drones
This is a great area where you can safely fly your drone. If you want to practice with your drone in an area with no power lines or buildings, or obstructions, you've come to the right place. Obviously, maintaining the same safety, you would flying a drone anywhere else.  Don't fly over crowds, don't fly higher than the FAA guidelines, always keep it within line of sight, and so on.
Camp
As mentioned above, camping in the desert is a fun experience. You have incredible stargazing at night as well as the unique experience of camping in an open playa. 
Remote Control Toys
Another fun thing to bring with you is remote-controlled vehicles. If you have kids, they will enjoy racing these without any obstructions.
Bicycling
Yep, I know it seems strange, but people actually come here and cycle in the desert.  I'm not sure I want to do it, but others seem to enjoy it.
Watch the Sunrise
This was probably my favorite experience, to watch the sunrise over the desert. Well, sunsets are pretty gorgeous here too, but I guess there's something about seeing the sun as it rises and covers the playa floor with color. The crisp morning air and a cup of fresh coffee combined with the sunrise is a pretty perfect way to start the day!
Watch Kite Boarding and Kite Buggies
One of the unique things I saw here were people on kite buggies. They're little go-karts attached to a sail, which the rider controls to harness the wind and propel them across the desert. Land sailing and kiteboarding are similar activities people also enjoy here. If you have the opportunity to try it, you should.
Stargazing
Bring a telescope or binoculars for stargazing. Even if you don't have these tools, you'll still enjoy outstanding views of the stars. The Alvord Desert has very low light pollution, so the stars seem to jump out everywhere as far as you can see.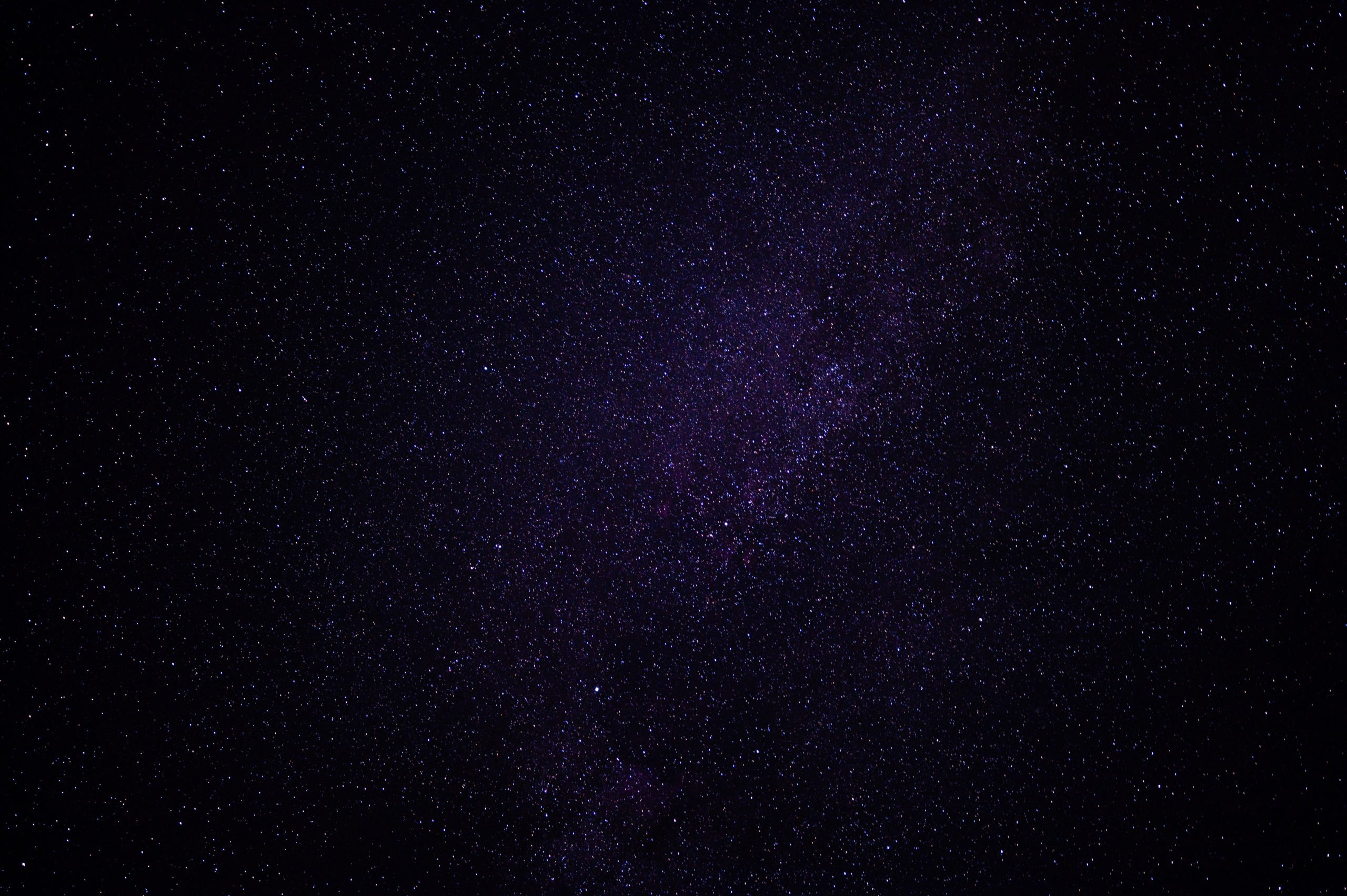 There are some areas of the Alvord Desert that are privately owned. I worried about going where we weren't supposed to, but it wasn't an issue for us. We had plenty of room to explore and never came across an area that seemed off-limits. When I asked the woman at the Alvord Hot Springs reservation office, she indicated I didn't need to worry about it, that their family-owned most of the land not managed by the government.
Most of the private land is in the western section of the desert, so if you're concerned about driving into the private land areas, try to stay on the east side of the desert.  You can read more on BLM's website as well as see their maps for the boundaries. However, I wouldn't overthink it too much. You can clearly see where other people are congregating and driving.
Tips for Enjoying Your Visit
Food
Make sure to stop at The Fields Station for an amazing milkshake, and if you're hungry, they serve up some pretty great burgers and breakfast too!  They are the closest gas station and convenience store to the Alvord Desert.  It takes about 30 minutes to drive from the Alvord Desert to the Fields Station.
Bring food, plenty of water, and a camping stove if you plan to camp. Bring your usual camping gear and supplies, and if you need anything extra, make sure to stop in Burns or Fields first.
Fuel
Make sure you fuel up before you make the last stretch out. For most travelers, this probably means fueling up in Burns.  Other than the Fields Station, there are no other gas stations close by, and the station in Fields closes early. 
Check Tires
The gravel road leading to the Alvord Desert is rough with a lot of washboard areas.  It was a really rough ride coming from the North off Hwy 78.  Make sure your tires are in good condition and properly aired up.  Take it slow and watch out for traffic. 
Finding Your Way
Drop a pin on Google Maps for whichever access road you use so you can point your car in that direction when returning from a day spent driving in the desert.  The desert is wide open and can be a little disorienting, so having a pin to help point you in the direction you need to go to leave can be useful.  
The cell service is intermittent in this remote part of Oregon, so download an offline map of Oregon before your road trip to the Alvord Desert.  
Weather
Make sure to check the weather ahead of time. Do not camp in the playa if it is raining, or even if it has recently rained before your arrival.  You don't want to risk getting stuck in the mud! Also, make sure to pack warm layers for the evenings and sleeping at night as it is cold in the desert at night and in the morning. It is also very windy at times, and other than during the day when it was sunny, I was thankful to have warm layers for walking around.  The best time of year to visit is from May to October during the dryer and warmer months.
What to Pack
Bring a swimsuit and towel if you plan to visit the Alvord Hot Springs.  You'll also want sunglasses, sunscreen, and lots of water!  As mentioned above, you'll need to bring y our own food, although, if you get a chance either on the way to the desert or on your way home, make sure to stop in at The Fields Station for a milkshake and some food!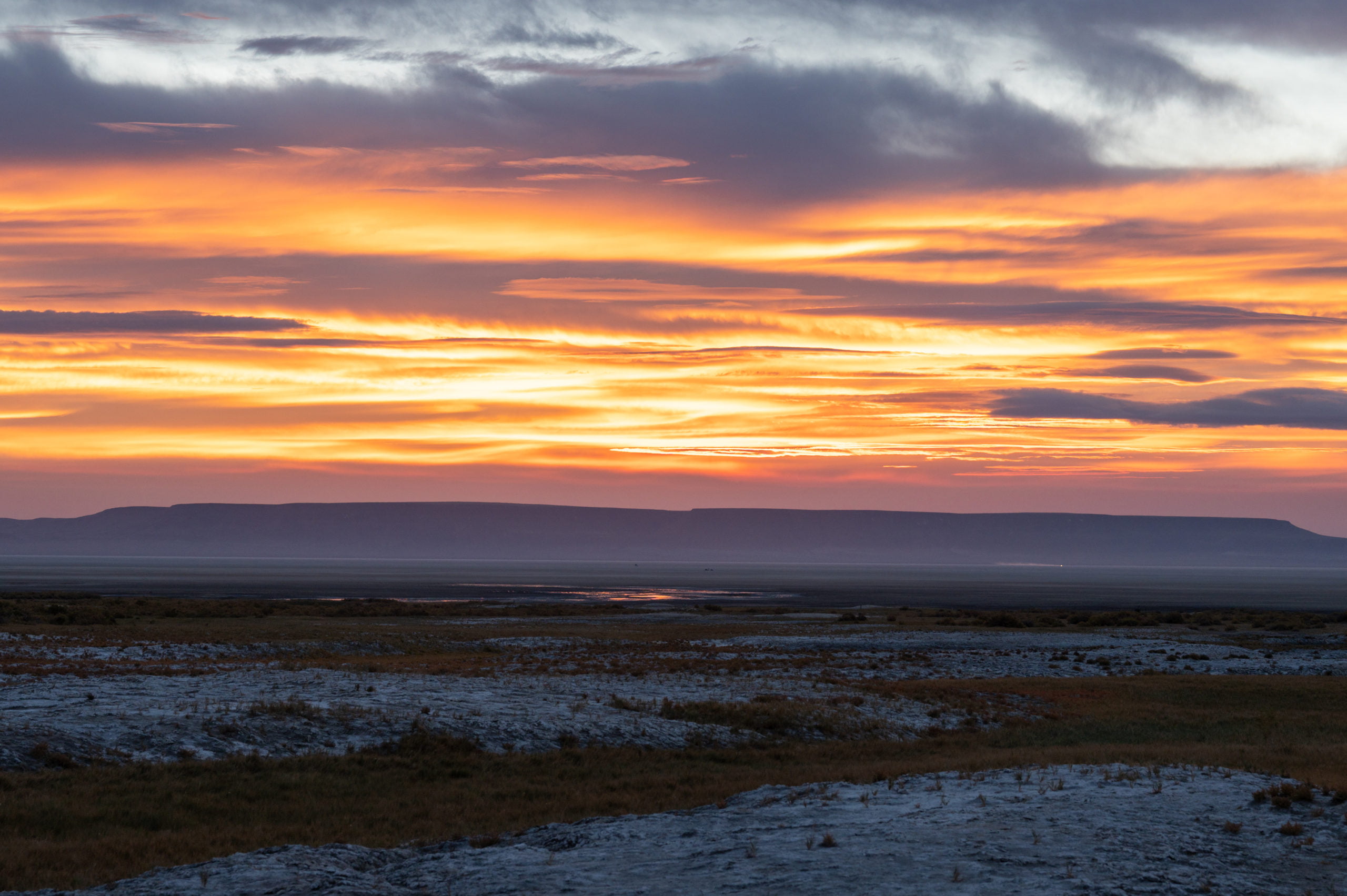 Final Thoughts On Visiting the Alvord Desert
Unless you're coming with a group and bringing cars for racing, or motorcycles, etc., I don't think you'll necessarily want to spend more than a day here.  I began to get a little bored after a while. We drove in the desert, we flew the drone, we sunbathed for a while, and then it felt like we'd pretty much done the desert thing.  I guess it really depends on what you're planning to do while you're here.
Visiting the Alvord Desert was truly an interesting experience and one I recommend. However, it is a bit of a journey getting here, so plan ahead, make sure to bring good road trip music, and plan to play a few road trip games to pass the time getting there.
Related Articles You Might Enjoy
Have fun, playa! (sorry, couldn't resist)