If you're looking for a fun and easy sightseeing activity, look no further than Snoqualmie Falls!  It is a great way to spend the day with family and friends whether you're a local or an out of town visitor. Perhaps you don't have time in your schedule for a long hike, but want to see some of the natural wonders this area has to offer. Then this is the hike you've been looking for!
In the past, your only option was to park above the falls next to the Salish Lodge & Spa and then hike down and back out. But thanks to the recent Puget Sound Energy restoration project you can now access the falls from the new lower parking lot.
From the lower parking lot, it is just a short 10 min walk to the falls viewpoint along a wooden boardwalk. If you have extra time and want to hike down from the upper observation deck, you still have that option.  However, it is nice if you're pressed for time or aren't feeling up to the steeper and longer hike, to be able to park and quickly walk to the viewpoint.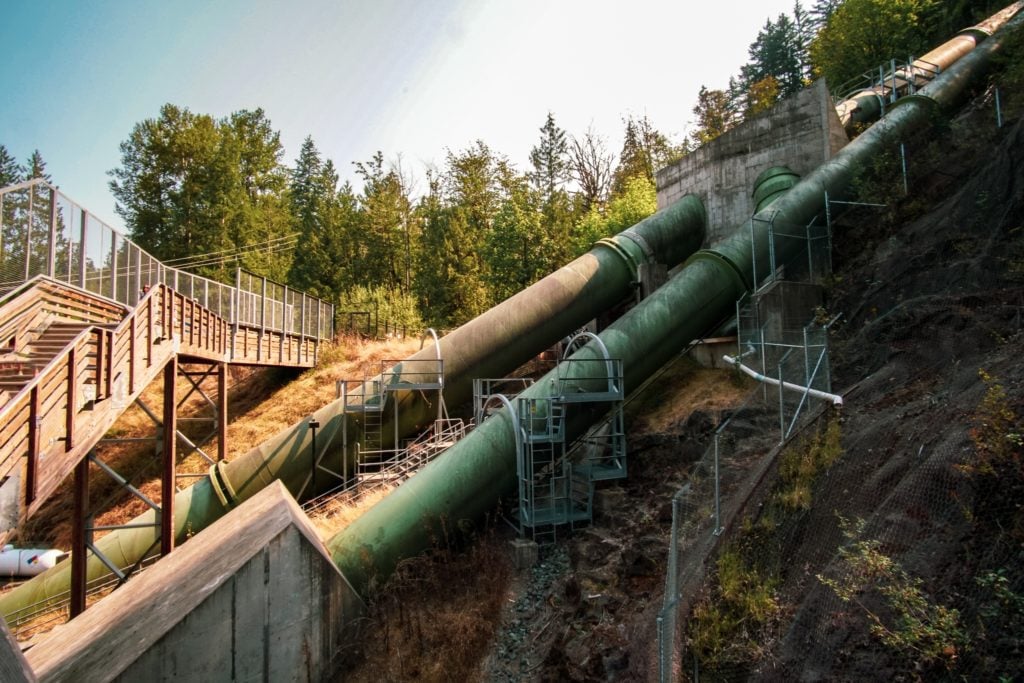 The Snoqualmie Falls Hydroelectric Power Plant sits alongside the beautiful river.  Power generated from the falls has supplied electricity for over 100 years.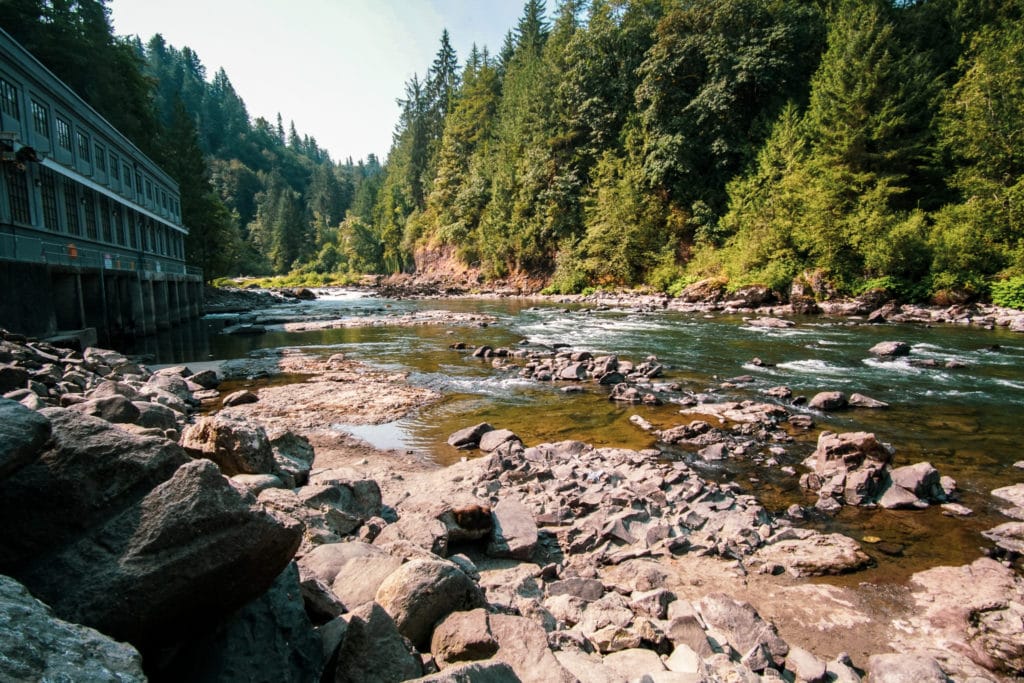 Follow the boardwalk as it winds its way along the river.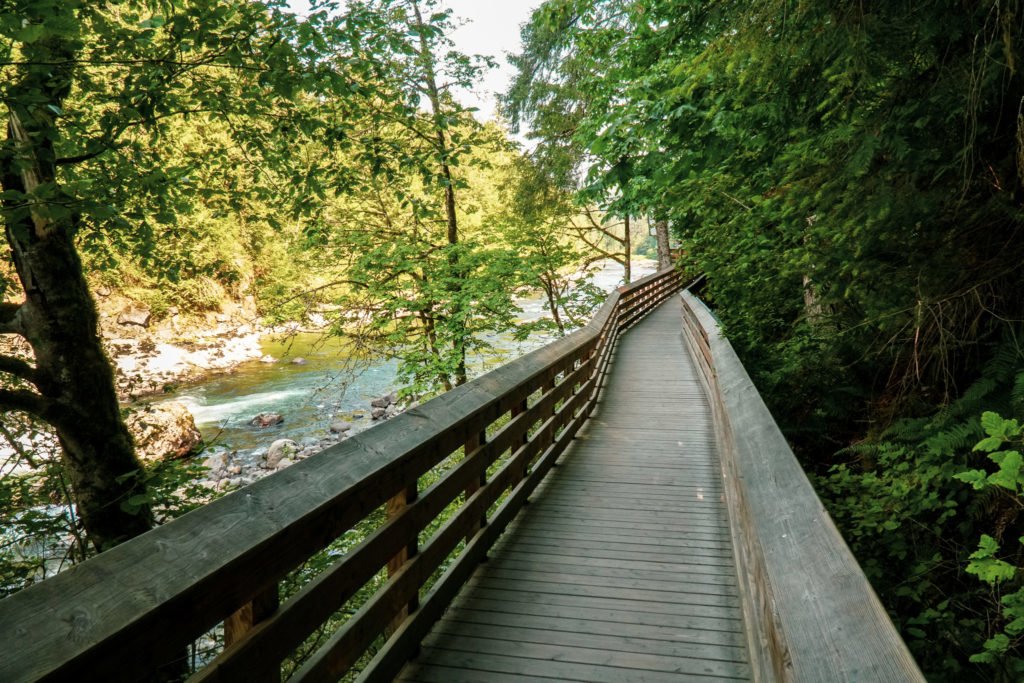 You are rewarded with gorgeous scenery all along the short journey to see the falls.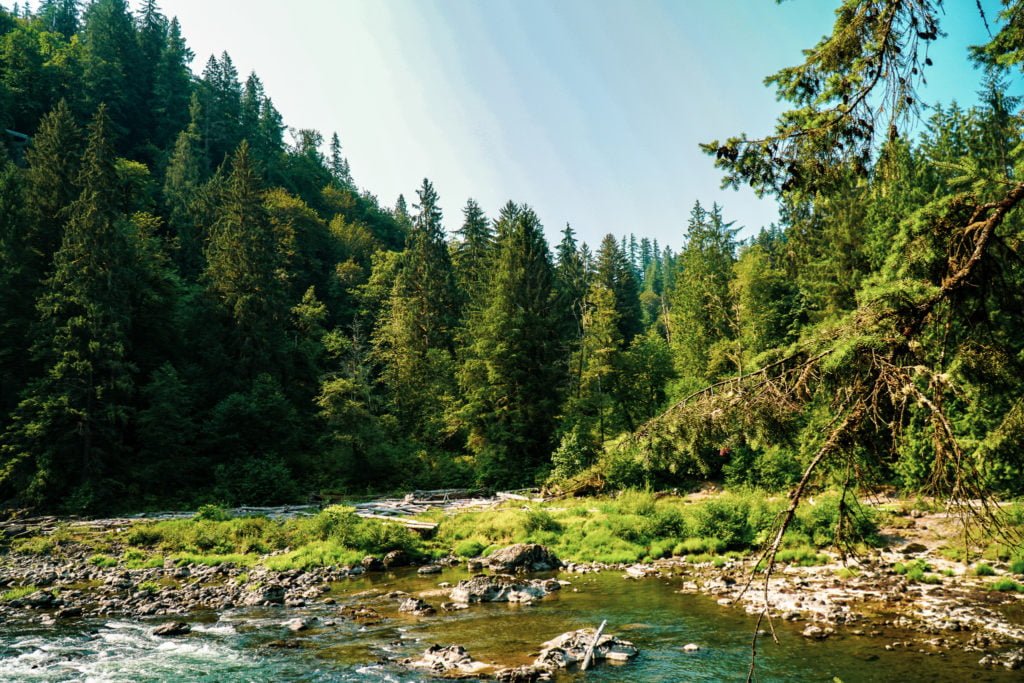 The boardwalk ends here and provides a magnificent view of Snoqualmie falls.
Snoqualmie Falls is located about 30 minutes outside Seattle.
These cascading falls attract over a million visitors a year!
I just love playing tourist at home! It gives me a fresh appreciation for where I live and reminds me of all the wonderful things there are to do so close to home. If you're a local you know how fortunate we are to live in this gorgeous natural setting.  We need to make time to appreciate it whenever we can.
If you're just visiting here, perhaps this will inspire you to discover some local sights near home.  I suggest doing a Google search for things to do in your own area and then carve out some time to go exploring. You will be glad you did!
Getting Here
Snoqualmie Falls Lower Parking Lot: 37479 SE Fish Hatchery Rd, Fall City, WA 98024.
Directions to lower parking lot.
Snoqualmie Falls Upper Parking Lot: 6501 Railroad Ave SE, Snoqualmie, Washington, 98024.
Directions to the upper parking lot.
The upper observation deck is wheel chair accessible and both observation areas are open from dawn until dusk.
Go to my Travels page to read more on trip planning and my latest adventures.
Happy Exploring!