Ahh coffee…that first cup in the morning, it's like a cozy sweater you wear on a rainy day or that friend that you want to chat with for hours.  I'd call it a comfort food, but I know it's technically not a food, or is it? I do eat coffee beans, so perhaps I can call it a comfort food after all!
Let's face it, most of us start thinking about that first cup of coffee not long after our eyes open and we begin to get ready for our day.  The same is true whether you're at home or whether you're traveling.
IKEA French Press
I spent almost 4 months in China on a scholarship through the University of Washington. And it was during this stay that I realized how much I valued my coffee. The dorms that I stayed in did not provide coffee.  Also, water had to be boiled in order to drink it or to brush your teeth. I didn't want to go out every morning before class to buy a cup of coffee so when I found this mini French press at an IKEA in China I was so excited!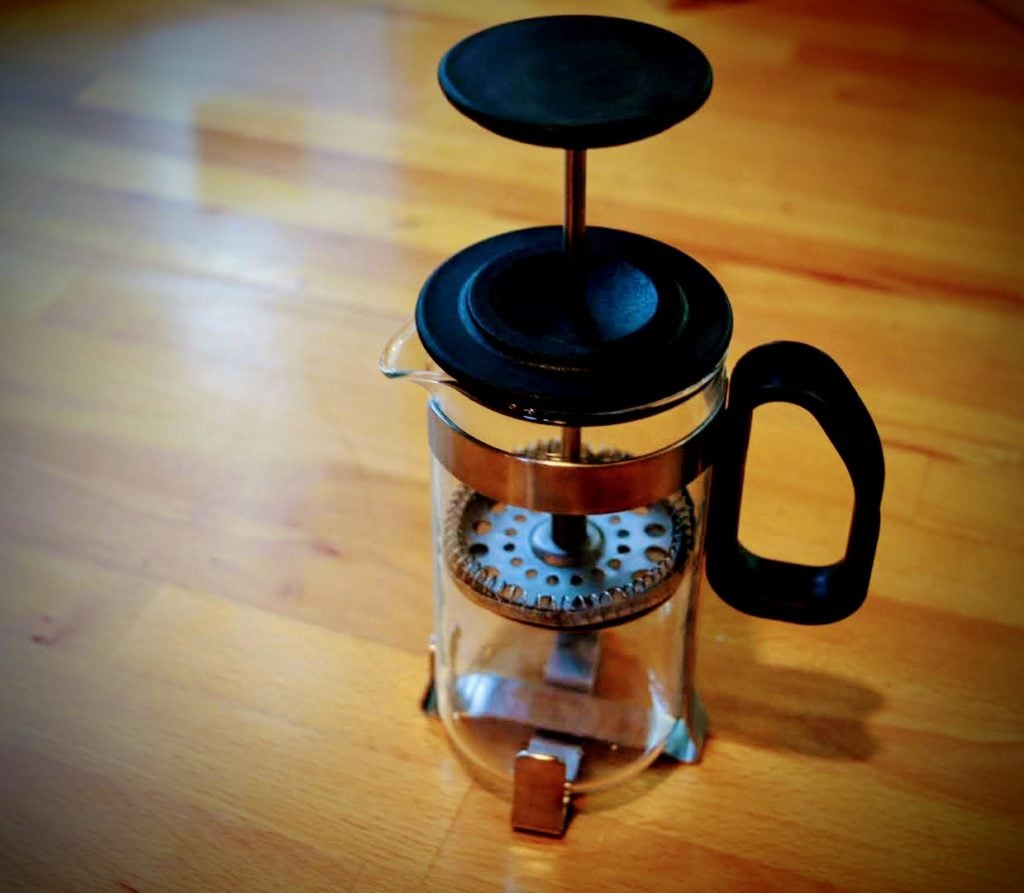 Since I already had to use a tea kettle to heat my water, the French press made perfect sense!  I bought some ground coffee, which I also found at IKEA and my mornings at the dorm got a WHOLE lot better!!
This was a good reminder to not take things for granted.
Things like clean drinking water.  At home, I can just go to my sink and drink the water without fear of getting sick.  Or things such as my morning coffee, that at home is so easy to come by. Or even things like a good pillow, traveling will definitely make you realize all the little things we don't think about, until they aren't there.
Traveling causes me to appreciate what I have and reminds me to be thankful for the little and big things in life. There is always something to be greatful for.
I continue to pack my IKEA French press on other travels, it saves me time and money and it is also a fun way to sample local coffee while traveling.  I wrap my IKEA French Press in a T-shirt and pack it in the middle of my clothing, to protect it. You could also stick it in inside a shoe too for extra protection.
REI French Press Coffee Mug
REI is a store that was started in Seattle back in 1938 and they sell every kind of possible outdoor gear you could want as well as a large selection of travel gear.
I use this REI French press coffee mug for camping and backpacking. It is not made of glass, and therefore is better for the rugged demands of camping and hiking.  It also has a little storage container built into the bottom where you can store extra coffee grounds.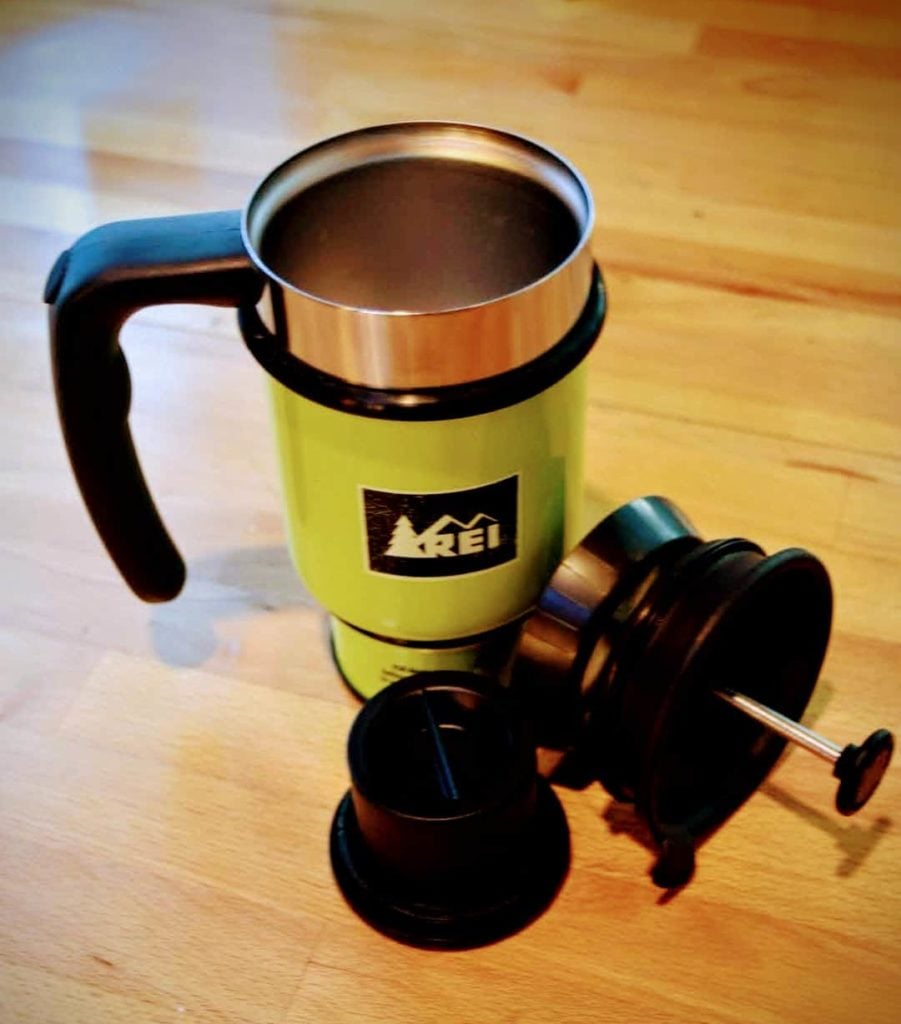 Steps to Making Your Single French Press Coffee:
Boil some water.
Put in your coffee (3-5 tablespoons – adjust to taste preferences)
Stir the grounds a little.
Wait 1-3 minutes (again adjust according to your desired strength)
Push down the filter and whether you're out under the stars or in a hotel room in another country, you are set for all your coffee needs!
In case you don't live near an IKEA, here is a similar style single serve coffee maker you can purchase from Amazon.
I also discovered that REI is no longer selling the French Press mug that I use for camping, however this GSI Outdoor Java Press would make a good substitute. And if REI doesn't deliver to your location, Amazon also sells the GSI Java Press as well as this Travel Coffee Mug that is very similar to the one I use from REI.
For more travel ideas check out these travel itineraries: Fun Things to Do in Lisbon, First Trip to Thailand and the Ultimate Maui Itinerary.
Happy Travels!