It's that time of year again when we put pen to paper or fingers to keyboard to write out our New Year's resolutions. I enjoy making New Year's resolutions as a way to re-focus on my overall life goals and to create memory-making opportunities throughout the year.
You may not complete all of your resolutions, but if you try, you will accomplish some of them, and some are better than none. I hope this list gives you some ideas to add to your New Year's resolution list and create unforgettable memories for you and those close to you.
20 New Year's Resolutions for Travelers
New Year's Resolution #1: Take a road trip.
Who doesn't love a good road trip?  I grew up taking road trips with my family, and I still love taking them as an adult.  Plus, there's a whole lot less of "he/she's touching me" and "do I need to pull the car over?" as an adult. This one is totally on my list this year. I'm itching to take a long road trip.  It's been a while, and I am ready!
Whether you've got months or just a long weekend, plan at least one road trip this year.  Load up with your favorite snacks and drinks, and don't forget to bring your favorite playlist of all the songs you love to sing along to.  Then hit the road!
New Year's Resolution #2:

Take a solo trip.
If you've never traveled anywhere by yourself, make this year the year you do.  You will learn so much about yourself, and you will gain a better understanding of who you are and what you enjoy. There are so many reasons to travel, and a solo trip is one that will enrich you and return you a more confident individual. Trust me on this, but a solo trip should be on everyone's bucket list at least once in their life.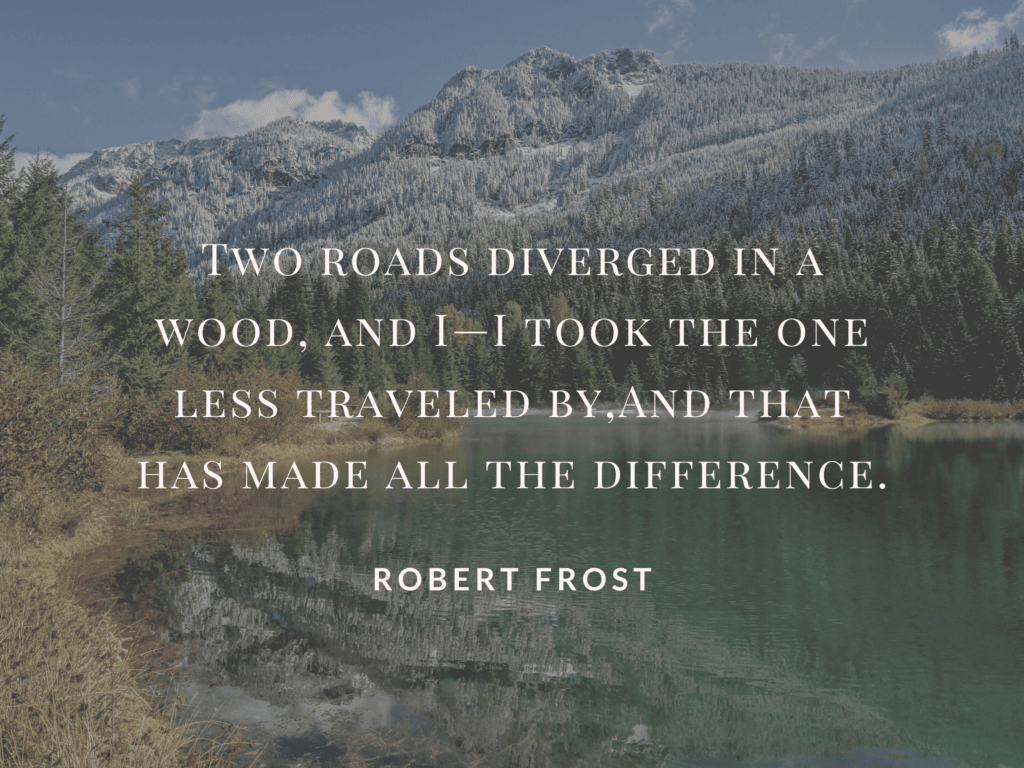 New Year's Resolution #3:

Play tourist at home one weekend a month.
So many people travel around the world, but forget to play tourist at home.  Make a list of all the places where you live or within a day's drive that you want to see and then take one weekend a month to begin to explore the area close to your home.  I bet you'll be amazed at the memories you create when you look at your home through the lens of a tourist.
New Year's Resolution #4:

Get outdoors more.
Try a new hike you've never done in your area, or plan an overnight backpacking trip. Go camping with your family and friends, and create some memories in nature.  I love the feeling of being outdoors; it can be just the thing to reset and refresh your spirit.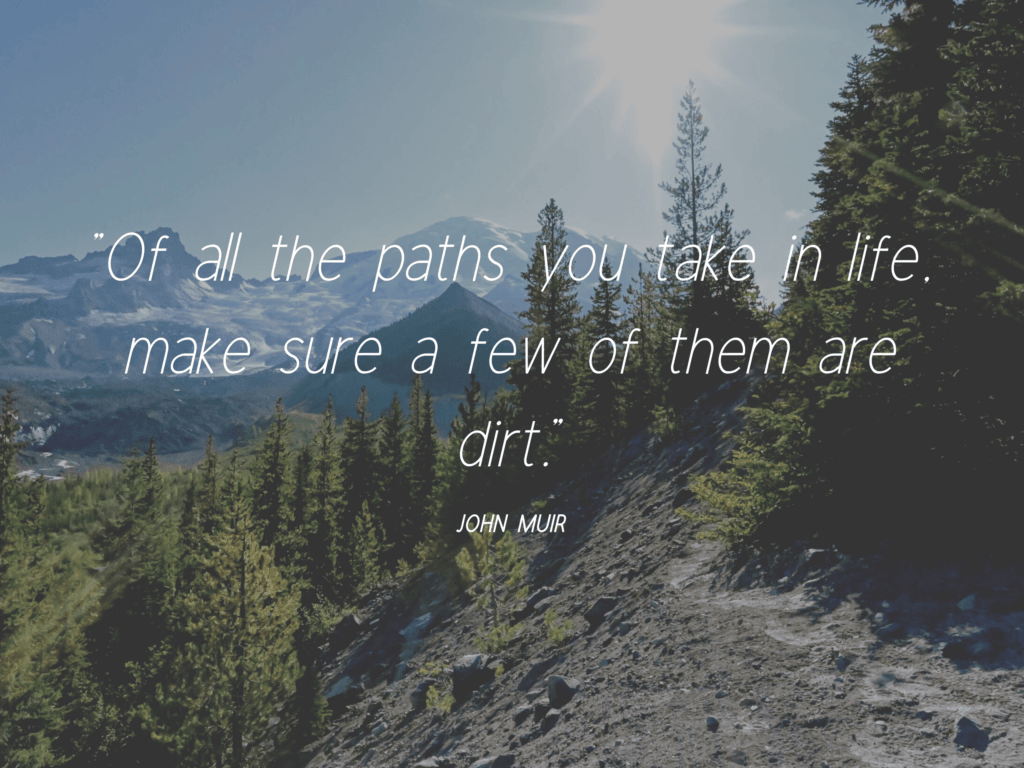 New Year's Resolution #5:

See the top 10 attractions in your state.  
Do a little research and find out what are the top 10 attractions in your state and then plan to visit all of them by the end of the year.  So for my state, Washington, it might include Olympic National Park, the Space Needle, Lake Chelan ferry, Mt Saint Helens, the San Juan Islands, the Columbia Gorge, Pike Place Market, Grand Coulee Dam, the North Cascades, and Mt Rainier National Park.  
You'll need to research your state and then create your own list. Have fun visiting areas of your state you haven't seen before.
New Year's Resolution #6:

Visit the closest National Park to where you live.
If your state does not have a National Park, then choose the next closest state that does.  Here in Washington State, we are incredibly fortunate to have three national parks. Mount Rainier National Park, Olympic National Park, and North Cascades National Park.  Choose whichever park you haven't been to, or whichever one you've visited the least.
 
New Year's Resolution #7:
Plan a family camping trip.
It is so much fun to get a group together for a camping trip.  My hubby and I try each year to take our nieces and nephews camping. The kids look forward to it each year, and the cousins get a chance to make memories together. We hike and play games and tell ghost stories around the campfire.  These are the moments that life is truly about. My advice is to go somewhere with no cell signal for the best possible experience.
New Year's Resolution #8: Learn a language.
Make this the year you begin learning that language you've always wanted to learn.  Maybe you're planning an international trip, then take this opportunity to learn the country's language before you get there.  There are so many great resources online and apps for your phone to help you begin learning and make it fun! Start learning with Duolingo or Memrise. Carpe diem! (That's Latin for seize the day!) 
New Year's Resolution #9: Start planning your next big trip.
You know, that dream trip you've been putting off, start planning it this year.  Maybe you won't be able to take it this year, but you can begin planning it, getting excited about it, and saving up for it, so perhaps next year will be the year you take it!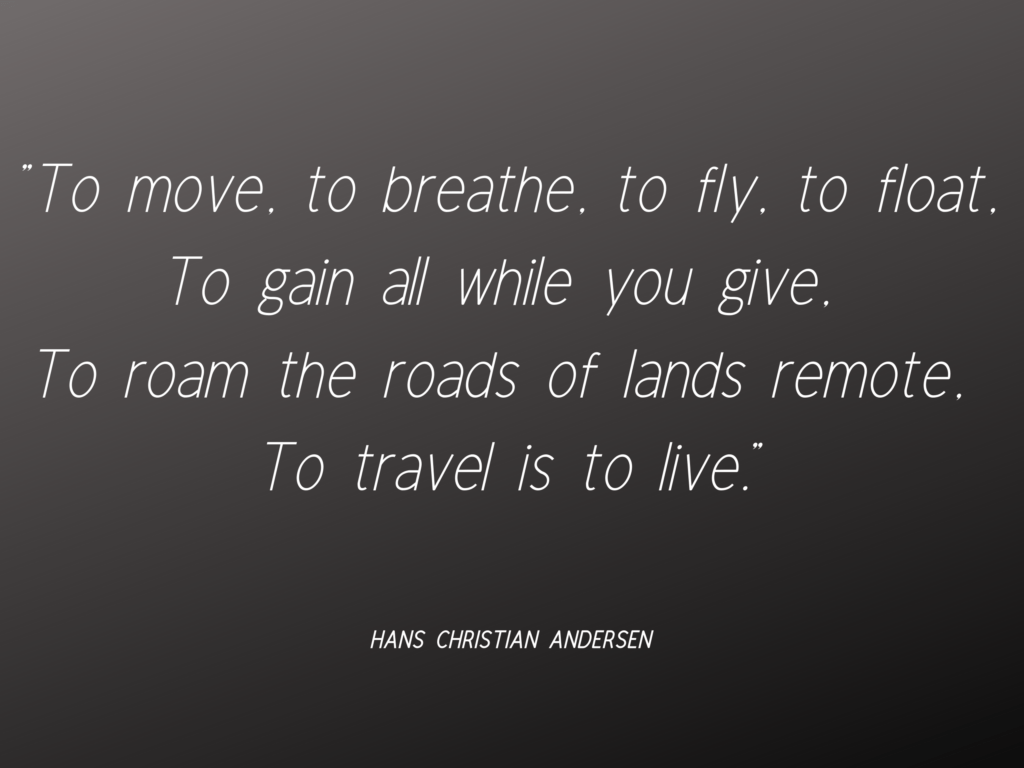 New Year's Resolution #10: Start saving for your next trip.
Set a budget for your next trip and begin saving for it. Setting a budget for your trip, whether it's that big dream trip that happens next year or a shorter trip you take this year, a budget will give you a goal and keep you focused. Make a jar labeled "trip fund" and begin putting all your spare change in it. Remind yourself that you are working toward a goal. 
New Year's Resolution #11: Make a list of ways to save.
So now that you're planning your next big trip and you've set a budget, the next step is to create a list of ways to save.  So maybe that list will include eliminating your daily Starbucks, bringing lunch to work three times a week, eating out only once every other month, no shopping for extra things you don't need, switching to a card that gives you cash back rewards for your purchases, and so on. Brainstorm some ideas to save and then begin putting your savings toward your trip budget.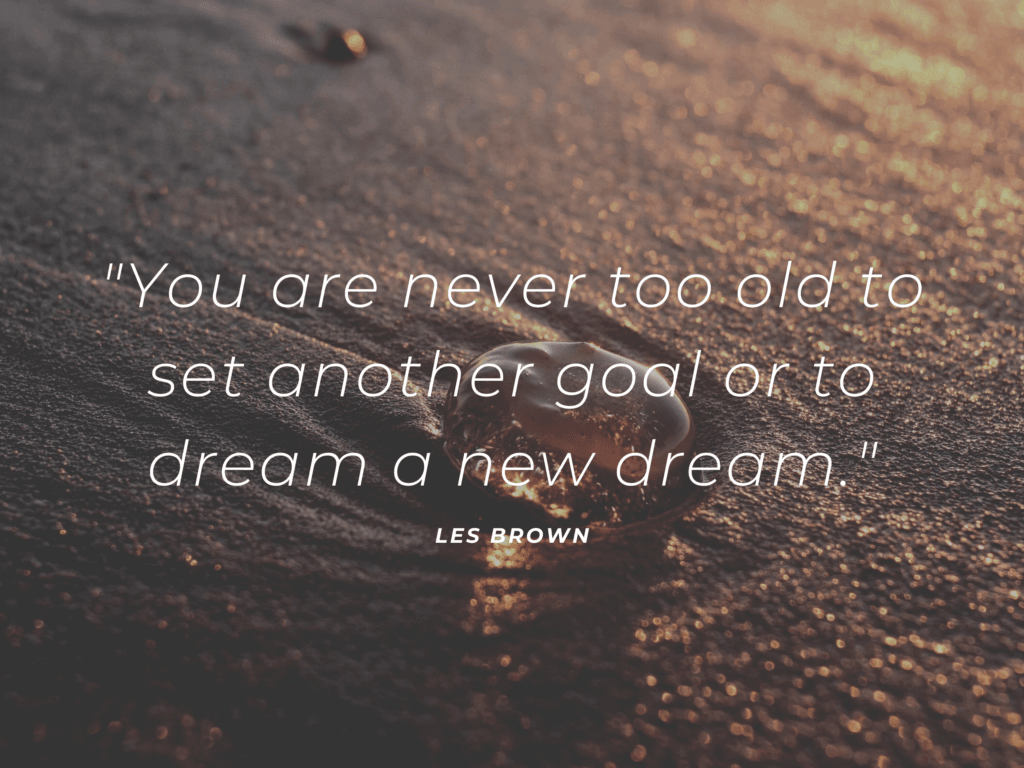 New Year's Resolution #12: Post inspiring photos and quotes.
When you're planning a big trip a year or more in advance, it can be hard to remember why you're doing it.  So, I suggest you print out some photos of your intended destination as well as inspiring quotes and place them around your house on the fridge, the bathroom mirror, and maybe some at the office too.  
Create daily reminders of where you are going and why you are sacrificing and saving now. Plus, people will ask you about these photos and quotes, and then you'll get to tell them all about your big trip, which will also get you excited and motivate you to stick with your plan!
New Year's Resolution #13: Stretch yourself–go somewhere new!
Pick someplace new you've never been to, preferably someplace you might not usually choose.  Go a little outside your comfort zone and explore a destination and culture you are unfamiliar with.  Do you always go to beach destinations? Why not try a city next time. Only travel to the U.S. or Europe, plan a trip to Asia.  Never go anywhere new, pick someplace new and go!
New Year's Resolution #14: Try a new experience.
Try zip-lining, rock climbing, or skydiving–you decide.  Perhaps it's something you've thought about trying for years, but just haven't got around to, or maybe you've seen classes at your local REI that you want to take, whatever it may be, try something new and create fun memories doing it.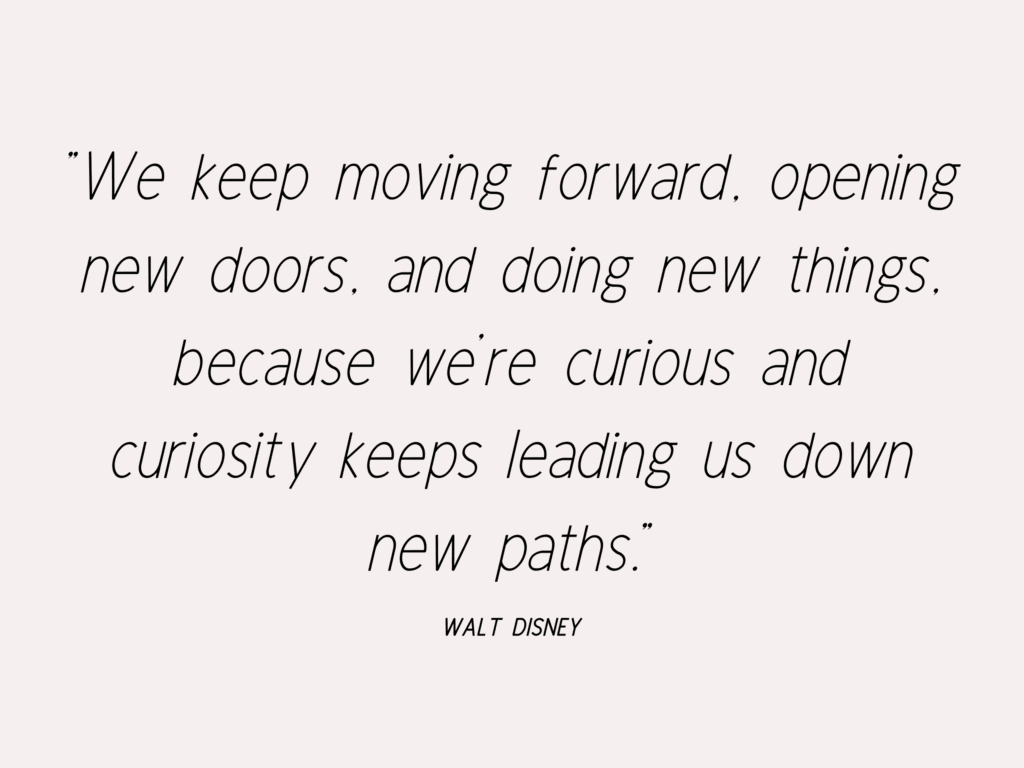 New Year's Resolution #15: Take advantage of long weekends and holiday breaks.
Utilize any long weekends you get throughout the year by planning trips and turning them into mini-vacations.  Perhaps, you have a three-day weekend, plan ahead and book a cheap flight someplace 5 hours or less from where you live or rent a cabin and enjoy a little solitude for the weekend.  Use these opportunities to create memories. You only live once!
New Year's Resolution #16: Start a travel journal.
A travel journal is a fantastic way to document your experiences and bring home your own DIY souvenir. Fill it with receipts, ticket stubs, pictures from travel pamphlets, and your memories. We always think we'll remember those special moments, but the truth is, over time, we forget a lot.  
By creating a travel journal, you can preserve those memories for you to read about for years to come. You can also use your travel journal as a space to write about any future trips you want to take. Write a travel bucket list in it and check them off as you travel to each destination.
New Year's Resolution #17: Pretend you're on vacation at home.
One thing I love to do while vacationing in Maui is to get up in the morning and drink a hot cup of coffee on the lanai while enjoying the view. So at home, when the weather is nice, I like to pretend I'm on vacation, by occasionally drinking my coffee out on my "lanai" (also referred to as a deck but lanai sounds so much more interesting). 
I sit out and sip my coffee and enjoy the view of my trees and watch the hummingbirds coming to drink. I pretend that I have nothing better to do and try to soak in the quiet moments often lost in our day-to-day business.
Maybe for you, it's sitting out on your patio, or having a BBQ and putting fun umbrellas in your drinks, or perhaps it's planning a fancy dinner with a tablecloth and a full set of silverware all laid out pretty-like. Infuse your moments at home, with a vacation-spirit. At least, until you get to go on vacation–then go on vacation!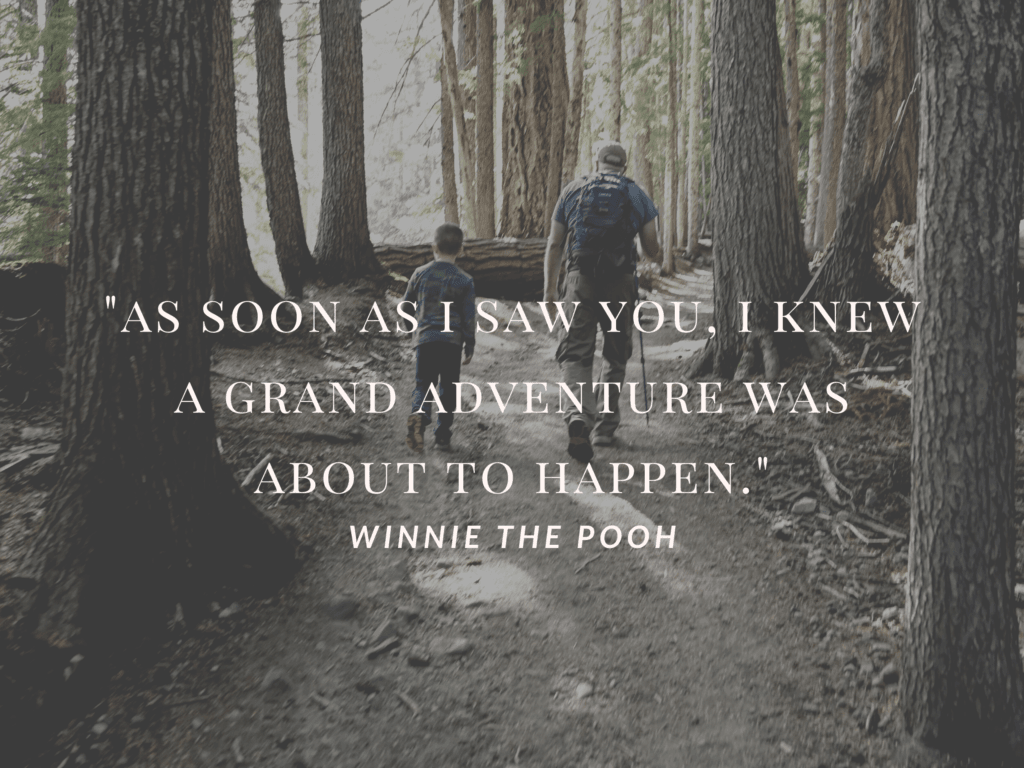 New Year's Resolution #18: Take a trip with a friend.
Taking a solo trip is a unique experience, and as I mentioned, it is very enriching, but taking a trip with a friend, is also something so rewarding!  It can often be hard to find time between everyone's schedules to plan a trip with a good friend, but with some planning, you can make it happen this year! It doesn't have to be some big trip (but it could be), you might plan a weekend getaway.  Make it fun, make it silly, and make memories to last a lifetime.
New Year's Resolution #19: Take up a new hobby.
This is a fun one to do, as it gives you a chance to enjoy some activities at home, that perhaps you only relegated to vacations before.  For example, this past year, I wanted to return to Maui and do some SUPing; however, plans never entirely lined up. So instead, my husband and I purchased a couple of inflatable SUPs and a kayak and started SUPing at different lakes around our area.
Maybe it wasn't Hawaii, but it still put me out on the water and in the sunshine, and I smiled.  I laughed, I breathed in the fresh air, and for those moments, I might as well have been on vacation.
Some ideas: SUPing (stand-up paddleboarding), kayaking, rock climbing, hiking, snowshoeing, skiing, mushroom hunting, coffee tasting (that could be a hobby!), fishing, and so on.  These are just a few ideas, and I'm sure you'll come up with some of your own.
New Year's Resolution #20: Pick a recipe from your travels and learn to make it.
I love trying new food when I travel, and when I return home, I typically have had a favorite dish during my travels that I decide I need to learn to make at home.  I'll get back and begin researching how to make Japanese curry, or Thai glass noodle soup, or Chongqing chicken, and so on. 
It's fun to try making new things, and it is also a way of enjoying the memories of your travels over a delicious meal! You could plan a dinner party, make your special dish, and then share fun memories and photos with your dinner guests about your travels.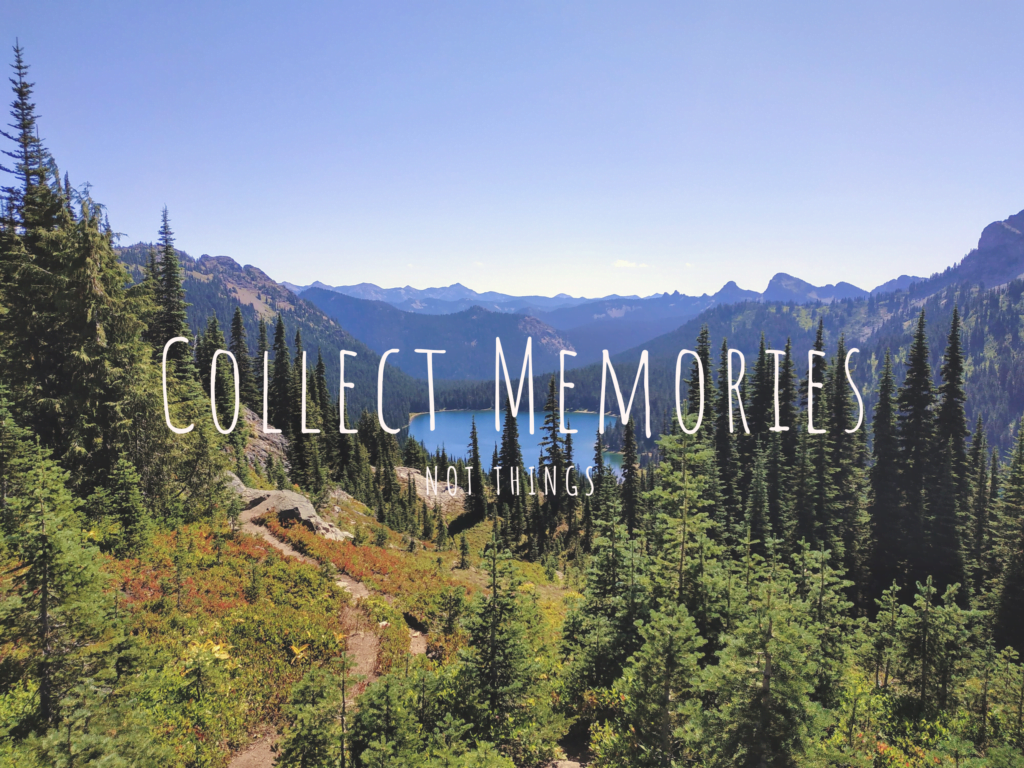 Conclusions on your New Year's Resolutions
Whatever New Year's resolutions you create, I hope you will focus on creating memories, simple moments, and fun adventures that will enrich your life and your relationships.  We all need to do a little more unplugging and a lot more connecting with this amazing planet and each other.
Your New Year's resolutions don't all have to be huge and grand, it's about building in time for experiences, and stories your children will tell their children.  That's what life is really about. Time is a gift; let's do our best to use it wisely. So pick five to ten resolutions to focus on this year and then have fun making memories!
Live while you're still alive.