Travel movies filled with beautiful cinematography and adventures in new places make me smile! It is one of the ways I "travel" when I can't actually travel.
I watch as the people in the films pursue a passion, whether it's traveling to a dream destination or accomplishing a goal of hiking a mountain or spending a year surfing.  It's all about people with the courage to let go of their comfort zones and chase their dreams.  
As I sit at home, watching their stories unfold, I imagine myself doing what they are doing, packing their bags and hitting the road.  For that one to two hours, I am traveling with them.
That's the power of a good story and why watching travel movies and reading books on travel are two of my favorite ways to take a journey when I'm stuck at home.  
Below are some of my favorite travel movies and television shows. I list them by category, so you can choose whichever genre you are in the mood to watch right now. Let's jump in and start our travels!
I'm a sucker for classic movies, and these are some of my favorites. If you avoid black and white films or only stick to recent releases, you're missing out! These classics are set in different countries and bring back some of that Old Hollywood charm. 
Sometimes all you need for a good travel movie is a great location and your favorite actors. These are perfect for a movie night when you want to watch something fun and light-hearted.
Roman Holiday 

Audrey Hepburn and Gregory Peck star in this film about a princess who sneaks out and spends the day with an American news reporter. 
Princess Ann (Hepburn) wants to spend one day as an ordinary (aka not a princess) person.  While Joe Bradley (Peck), the news reporter, hopes to get the inside scoop of his life! You'll feel like you're spending the day sightseeing in this romantic comedy set in Rome.
Charade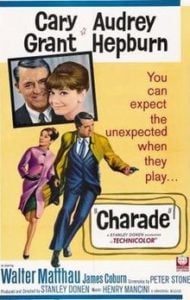 Audrey Hepburn's character travels to France on a ski trip only to be caught in a web of mystery and intrigue in this classic romantic comedy.  This movie also stars Cary Grant, Walter Mathau and James Coburn. Charade is one of my favorites! 
Hepburn had several films set in Paris; Funny Face is one of them and another favorite of mine. If you haven't seen it, I recommend you watch it. The satirized beatnik dance scene with Hepburn's character cracks me up! (I'm kind of a Hepburn fan if you hadn't noticed.)
To Catch a Thief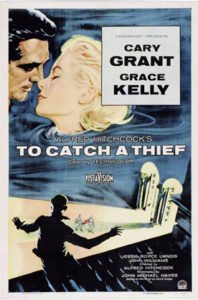 Okay, so I guess I'm also a Cary Grant fan. This Alfred Hitchcock mystery is set in the French Riviera, where John Robie (Grant) is a retired cat burglar who must clear his name after a string of burglaries make him the prime suspect.  
He follows, Francie (Grace Kelly), who he suspects will be another victim, in an attempt to track the real burglar and clear his name. Race along the Riviera in this fun rom-com thriller.
The Endless Summer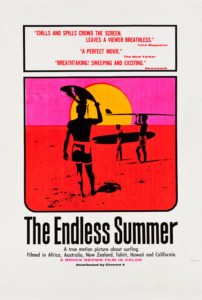 Okay, technically, this should be under Documentaries, but it's also kind of a classic, so I guess we'll call it a Classicmentary? Docuclassic? Well, whatever genre you choose, if you want to chase the warm breezes year-round, then have fun watching this surfing classic.  
This travel movie follows surfers as they chase the sun to Hawaii, New Zealand, and South Africa. I love the cheesy voice dub-overs that are indicative of this period.  This one combines humor, sunshine, and big waves to create a fun docu-classic (or whatever term we decided on). It's guaranteed to make you smile!
Need a fun night filled with silly antics, adventure, and a lot of laughter? These travel movies are sure to hit the spot!
Romancing the Stone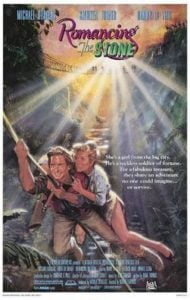 Romancing the Stone is an 80's movie starring Michael Douglas and Kathleen Turner.  Their adventure takes place in the Colombian jungle where city girl and romance novelist, Joan Wilder (Turner), attempts to rescue her sister Elaine from kidnappers in Colombia. 
She meets up with Jack T. Colton (Douglas) and, in a typical opposites-attract romantic comedy the two dodge bullets, find a treasure and rescue her sister. If you like the Indiana Jones movie series, you will most likely enjoy this one too.
Planes, Trains, and Automobiles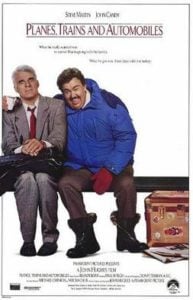 This classic comedy portrays hectic holiday travel in the United States. Neal Page (Steve Martin) travels home to be with his family for Thanksgiving and ends up with a very talkative Del Griffith (John Candy) as his annoying travel companion. Holiday travel is stressful enough, but these two experience it at an entirely new level! 
You can't help feel bad for Steve Martin's character as he deals with Griffith's bumbling antics. However, in the end, the writers have us cheering for John Candy's lonely character and remembering what the holidays are all about.
Last Holiday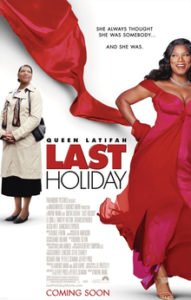 If you only had a few months to live and money was no object, what would you do?  In Last Holiday, Georgia Byrd (Queen Latifah) quits her job, empties her bank account, and travels to the Czech Republic to stay at a luxury resort and spa. 
She fulfills lifelong dreams as she makes the most of what life she has left. This travel movie will have you imagining your dream trip, too – just don't wait until you're dying to make it happen!
Catch Me If You Can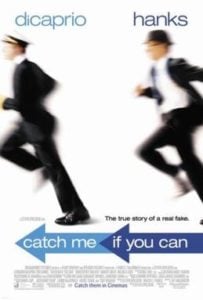 Frank Abagnale, Jr. (Leonardo DiCaprio) is a world-class con artist. He's robbing banks at 17 years old, impersonating doctors, lawyers, and pilots. 
This film has the viewer joining the chase as FBI agent Carl Hanratty (Tom Hanks) follows Abagnale all over the world in an effort to apprehend him for his many crimes. 
Abagnale is something of a genius really, and you can't help but cheer for him as he outsmarts the FBI and attempts to live his dream life (albeit as a criminal). 
My favorite travel movies fall under the documentary category. Why? Because it's real people, pursuing their passions, and showing us that we can do it too!  
I love watching people live out their dreams. It makes me happy! Documentaries more than any other genre capture the spirit of travel and its many benefits. If you don't usually watch this type of movie, I highly recommend you start with these!
Antarctica: A Year on Ice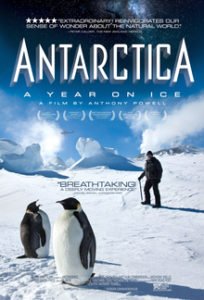 Travel to Antarctica and learn about the people who live there and work there year after year.  I think you might be surprised how inspiring this documentary is. 
It left me thinking more about how I want to travel to this cold and remote continent to see for myself what makes it so unique. Plus, getting to see all the penguins would be pretty cool too! I do know one thing, though–I only want to visit in the summer, I'm pretty partial to sunlight!
Maidentrip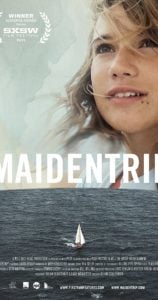 This documentary is about Laura Deckker, who, at 16 years old, became the youngest person to sail solo around the world. Maidentrip documents the hurdles she overcame to accomplish this incredible feat. Sailing was in Deckker's blood. 
She was born on a sailing trip and lived on a sailboat until she was 5. Her father encouraged her sailing dreams, and her tenacity and determination made her dreams a reality. 
Although I don't recommend that kids leave school to embark on solo trips around the world, you can't help admire Deckker's courage and commitment to her dreams. You can also purchase her book about her sailing adventure, "One Girl, One Dream."
The Far Green Country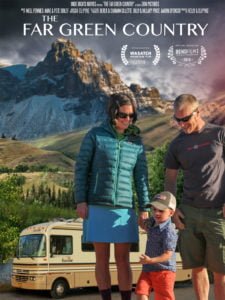 This travel documentary follows Eli & Kelly Pyke and their son Dakota, as they document their decision to live in an RV for one year. Their journey takes them through many of the U.S. National Parks as well as parts of Canada.  
The Far Green Country depicts the ups and downs of long-term travel, but also the benefits of slow travel. It tells the story of a family falling apart only to be healed by slowing down and connecting through travel and nature. The Pykes invite you to take the journey with them in this intimate travel movie.
The Far Green Country inspired my husband and me. As we watched it, he turns to me and asks, "how much would we need to do that?"  This is why I watch travel movies — they inspire us even when we're sitting on the couch at home, and they cause us to dream about all life's possibilities.
Living on One Dollar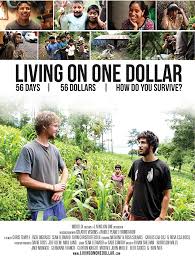 1.1 billion people live on one dollar a day.  It was this statistic that inspired four college students to travel to Guatemala, where they lived for two months, experiencing firsthand what it was like to live on one dollar a day.
 They created this documentary as a way to bring awareness to the needs of impoverished countries. These four young men went to Guatemala out of empathy and curiosity, and what they received in return was so much more than they anticipated.  
During their stay in Guatemala, they experienced what it was to be poor, without food, sick, and without money for a doctor.  However, even more important, they encountered the beauty of the human spirit.  They were recipients of the generosity of a Guatemalan family who, although poor, opened their homes up to these students, embracing them and sharing with them the very best of what they had.  
This family gave from the generosity of their heart, forged from the value and necessity of living in community with others. Travel allows you to see this beautiful side of humanity that we often lose sight of here at home.
 When you travel, you have an opportunity to walk in someone else's shoes, albeit briefly, it changes you and creates an awareness larger than yourself. Living on One Dollar is an inspiring and educational documentary perfect for a family movie night!
180 Degrees South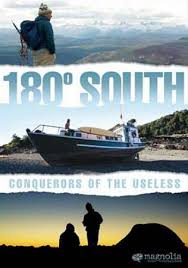 180 Degrees South  follows Jeff Johnson as he retraces the 1968 journey to Patagonia by Yvon Chouinard and Doug Tompkin.   
After his trip to Patagonia, Chouinard went on to start the outdoor clothing company Patagonia. Tompkin, who was the founder of The North Face company, returned to Chile to focus on preserving wildlands in Chile and Argentina.  It's no wonder these two men inspired Johnson with their love of nature and life.
Johnson sets sail from Mexico, stops at Easter Island, and then continues to Patagonia, where he meets up with Chouinard and Tompkin.  The documentary combines audio and visuals from the original 1968 trip with Johnson's experiences and pursuit of climbing the Corcovado Volcano in Chile. 
Johnson realized he had to make his dream happen. He learned from Chouinard and Tompkin that there's a time for books and movies, but then there's a time for experiencing life for yourself.  180 Degrees South documents his journey from planning to doing and invites you to do the same.
Here are some travel movies perfect for a family movie night and are suitable for kids of all ages. Movies are a way to teach kids about the beauty of travel and to have the courage to chase their dreams. 
Up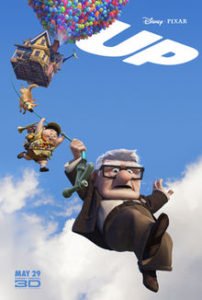 Up is a heart-warming movie the whole family can enjoy. It's filled with dreams, adventures, and a carpe diem message that says chase life now! You never know what will happen, so seize the day and don't wait for your someday life, as it may never come. 
Paddington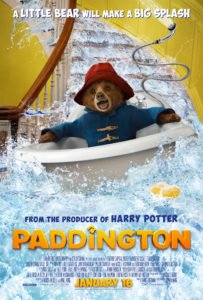 I was surprised at how much I enjoyed this "real life" adaptation of the beloved children's story. Paddington bear travels from his home in the Peruvian rainforest to England, where the Brown family adopts him as part of the family.  This movie is silly and heart-warming. I think it will bring smiles to kids and adults alike.
Journey to the Center of the Earth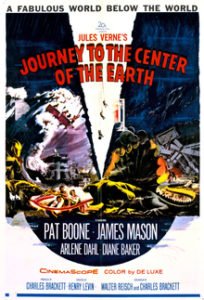 There are multiple versions to choose from when watching this Jules Verne classic.  My favorite is the 1959 movie with Pat Boone. Go on an adventure to Iceland and journey to the center of the earth to discover dinosaurs, exotic plants, volcanoes, and more!
The Swiss Family Robinson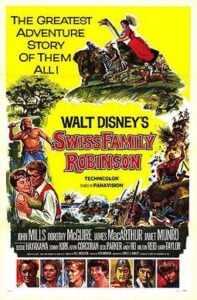 This Disney classic has young and old, imagining what life would be like on some exotic and remote island where water and food are plentiful. So, as long as you enjoy your family as your only source of company–you're set! (The current COVID-19 lockdown has me putting that theory to the test.)
Around the World in 80 Days

Well, the name says it all.  Join Phileas Fogg in yet another Jules Verne novel turned movie as he attempts to circumnavigate the world in 80 days! You can choose from the 1956 movie version or the 2004 version.  
Jules Verne's book has inspired numerous people since its publication in 1873 to make real-life attempts of Fogg's route.  Even today, there are tour companies that help you book around the world tours following his path.
Togo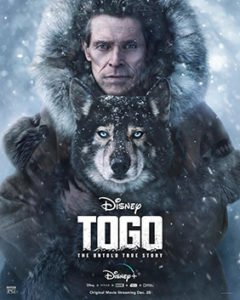 In this recent Disney movie, we learn more about the story behind the historic effort to save the Alaskan town of Nome. Those of you who watched Disney's Balto, released in 1995, might be familiar with the story. However, in the words of Paul Harvey, I encourage you to watch Togo and learn "the rest of the story."
I'm not sure if the movie will inspire you to visit Alaska or not, but perhaps if it does, you'll want to try dog sledding when you do.  Togo displays the determination and courage of those who call Alaska home, as well as the connection humans have with dogs. It's an exciting and heart-warming true story for the whole family! (Currently, it is only available on Disney+.)
These travel movies are a mixture of bitter-sweet moments.  The desire to travel doesn't start the same way for everyone. However, adventure is something that calls out to us until the day we die.  If only we are brave enough to answer.
World's Fastest Indian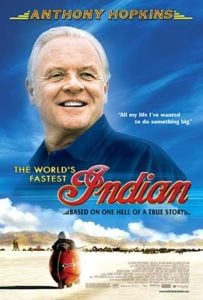 Burt Munro (Anthony Hopkins) is a New Zealand man who dreams of traveling to the U.S. to race his Indian Scout motorcycle at the Bonneville Salt Flats in Utah. He finally scrapes together enough money to take himself, and his bike, on a ship to America.  America isn't exactly what he expected (destinations rarely are), and he faces numerous hurdles in the journey to fulfill his dream.  
He makes it to the salt flats, though, and achieves his dream in this inspiring movie.  Most people would have given up on their goals by the time they were Burt's age, but he didn't let age, money, or the opinions of others keep him from going after what he wanted.
Midnight in Paris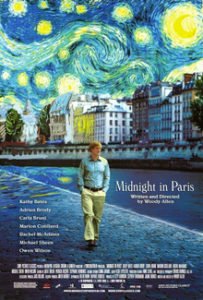 This movie follows Gil Pender, who, on a visit to Paris, travels back in time to the 1920s and bumps into writers like Ernest Hemingway, Scott Fitzgerald, and Gertrude Stein. It's a unique story that blends the present with the past and inspires you to book the next flight to Paris and write that novel you've been putting off! Okay, perhaps that's just me. 
The Secret Life of Walter Mitty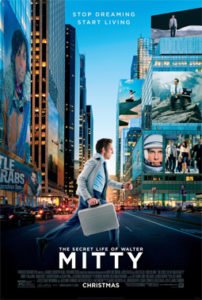 This movie is full of beautiful landscapes and cinematic shots that create that sense of awe and wonder that travel provides. Its message is to stop daydreaming about living life and to live it. Begin your bucket list adventures and embrace life now. What some may not know, is the original movie came out in 1947 starring Danny Kaye. 
Tracks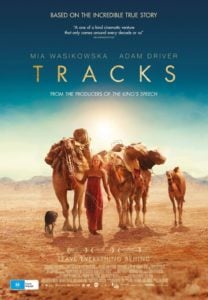 This travel movie is based on the memoir of Robyn Davidson. Tracks portrays the real-life journey Robyn took in 1977. Robyn, with her four camels, and a dog, walked 1,700 miles across Australia to the Indian Ocean. This 9-month journey was a dream of hers.  A dream few understood, but it was something she felt she had to do. Dreams are like that sometimes, people won't always understand the "why" behind your decisions, but as long as you do, sometimes that is enough.
Robyn's courage inspired me.  I don't want to walk across Australia (snakes and spiders are not my cup of tea), but I do want to be courageous enough to go after my dreams.
The Way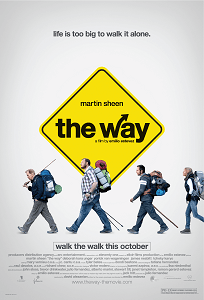 In this moving story of love and loss, Thomas Avery (Martin Sheen) travels from America to France to recover the body of his son, Daniel (Emilio Esteves), who died while walking the Camino de Santiago. While in France, Avery decides to pay homage to his son by completing the 500-mile pilgrimage to the city of Santiago de Compostela.  
If you've ever considered taking a long-distance hike, but aren't exactly ready to reenact Reese Witherspoon's role in Wild, then consider walking the Camino de Santiago. This almost 500-mile trail stretches from France to Spain in a mostly flat path that winds its way through various towns. You can even sleep in a bed every night if you'd prefer not to rough it in a tent. 
The other advantage of this is that you don't have to pack as much as you would on a typical backpacking adventure as you can eat in the towns along the way. You can even cycle the Camino de Santiago, but first, watch The Way and see a glimpse of what the journey holds.
These are some of my favorite travel shows, and yes, most of them revolve around food. What can I say? I enjoy eating, and I feel that food is in itself a mode of travel. Food takes us on a journey through cultures, families, and communities. It encapsulates the whole experience of travel in a bite.
No Passport Required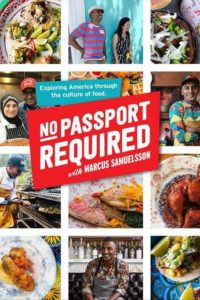 I love the idea behind this show, and it goes perfectly with the theme of this article. We can travel somewhere new, even while we're at home. Chef Marcus Samuelsson visits cities across America and learns about different American cultures, their history, and the food that is unique to them.
For example, he filmed an episode here in Seattle, where he explored the Filipino American culture. We learned how Filipinos migrated to America and about the role of food in their culture. No Passport Required will inspire you to seek out new cultures and places close to your home and to learn about those around you.
Somebody Feed Phil (I'll
Have What Phil's Having)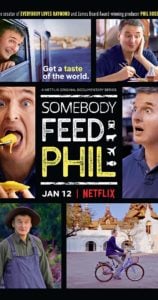 You can't help but smile along with Phil as he shares his genuine (and expressive) love of food and travel. This is a light-hearted show, Phil is not the cranky, seasoned traveler you might be used to seeing. His childlike joy of food and life is infectious! (you can watch on Netflix, and if you like it, you can purchase the DVD from his earlier series "I'll Have What Phil's Having")
Rick Steves' Europe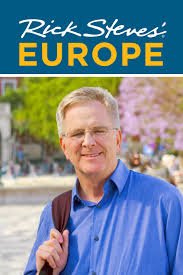 My grandma, who is 96 years old, loves traveling around Europe with Rick Steves. She, of course, does it from the comfort of her recliner at home, but she travels nonetheless! Rick Steves has been traveling around Europe and taking us with him for almost 20 years. If Europe is on your bucket list, his videos are a good place for you to start planning your trip.
Uncharted with Gordon Ramsay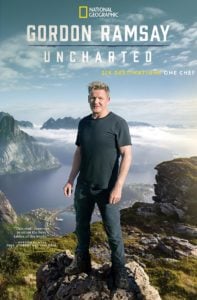 Follow Gordon Ramsay as he explores the world experiencing new cultures, foods, and local experiences on his quest to create his own dish with his unique flair in a friendly showdown with a local chef. It'll have you wanting to travel and eat all in the same show! (Currently, this is only available on Disney+.)
Anthony Bourdain – No Reservations or Layover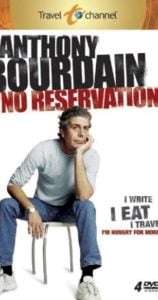 If you prefer the more edgy travel host, then look no further than Anthony Bourdain. He's no Phil and certainly no Rick Steves, but he was a prolific traveler, chef, and writer. He'll have you drooling over the sumptuous meals he eats during his travels as well as daydreaming about traveling the world full-time. He gives you his opinion straight up and shares a life that few will ever know.
The Kindness Diaries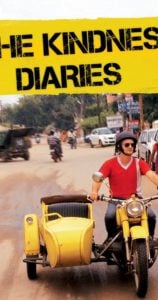 This reality/documentary-style travel show transports you around the world with Leon Logothetis. Leon sets out to travel the world without money, relying solely on the kindness of strangers. This beautiful series shows us that there are still good people in the world. That generous humans do still exist, and we can all do our part to add a little kindness to the world around us.
The Amazing Race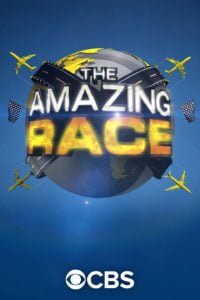 In The Amazing Race, contestants compete for the grand prize in a non-stop race around the world. The contestants compete in pairs consisting of a parent and child, husband and wife, brother and sister, and so on. My hubby and I applied to the show once, later realizing what a hot mess that would have been, we were thankful just to watch it at home rather than be on the show.
Anyone who travels knows how stressful travel can be. The Amazing Race takes that stress to a whole new level! Plus, you get to see beautiful and unique destinations and learn about giving back while you travel too.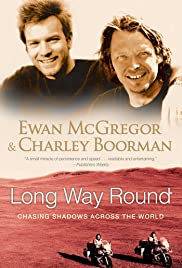 In this T.V. mini-series starring Ewan McGregor and his friend Charley Boorman, the two men set out on a 19,000 mile trip from London to New York City on their motorcycles. This movie had a small part in my hubby and I choosing our BMW dual-sport motorcycles. It's a great adventure through Europe, Asia, and then the United States.
Disclaimer: This TV mini-series has so much bad language it might make a sailor blush. So do not watch this with kids around, or perhaps just watch it on mute.
Travel Movies & T.V. Shows
I've highlighted some of my favorites travel-related movies and television shows that I feel inspire the dreamer within. However, there are so many travel movies and television shows to choose from and these are just a small portion of what you can explore. 
If you have a favorite I didn't list, let me know.  I'm always on the hunt for a good movie, so I love hearing recommendations.
If you're looking for more ideas, read 15 Inspiring Things to Do When you Can't Travel for ways to transport yourself to another destination.  There are so many ways to feed our appetite for travel if we're willing to put forth a little effort and use our imaginations!
"To Infinity & Beyond!"