There are a variety of reasons why someone may be unable to travel.  These include restrictions due to a new wide-spread virus (and here I thought Outbreak was a fictional movie), lack of funds, sickness, work or school schedules, and so on.  It can be frustrating when you want to travel, but can't, so I've created this list of things to do when you can't travel to keep you inspired until your next adventure. You can "travel" from the comfort of your home, with a little inspiration and a dash of imagination!
*Given our current restrictions on travel due to the COVID-19 virus, some of these things to do will not be an option under the current shelter-at-home mandates. However, many of these ideas will work, even if you are forced to stay indoors. 
1) Read Your Favorite Travel Blogs
First off, I'm going to assume you're doing that at this very moment (wink wink). However, besides reading all your favorite articles on Travelffeine (subscribe here), why not check out some other travel bloggers to inspire your next adventure. Here are a few to get you started.
A Suitcase Full of Books is a travel blog I recently came across. I feel that Elizabeth and I are kindred spirits in our love of literature and travel. If you've ever thought about planning a trip based on your favorite author or story, then check out her travels and start planning your trip!
Sailing Zatara is a sailing blog I heard about from a friend.  If you're a fan of Captain Jack Sparrow and dream of one day sailing a ship around the world then Sailing Zatara has you covered!  The Whitaker family sold everything and set sail for a full-time life of sailing abroad.  They also have a YouTube channel where they vlog about their travels. So grab your eye-patch and discover what it's really like living full-time on a boat.
Maybe you've secretly thought of moving to some tropical destination, then check out TielandtoThailand to learn what it takes to uproot and move to another country. Angela and Chris moved to Thailand in 2013 and have been living there ever since. They share their experiences as ex-pats in Thailand and also travel tips for those coming here for vacation.
2) Read Inspiring Travel Books
Long before I was old enough to travel on my own, I traveled the world with a single visit to my local library. I would fill up my backpack with stacks of books on almost every subject imaginable. I'd check out books on languages, biographies, and fictional adventures in far off places. Books were how I dreamed, explored, and traveled the world, all from my home in Small Town, U.S.A. They are still where I turn for inspiration and adventure. All you need to travel is a good book and a little imagination!
Books to start your adventures at home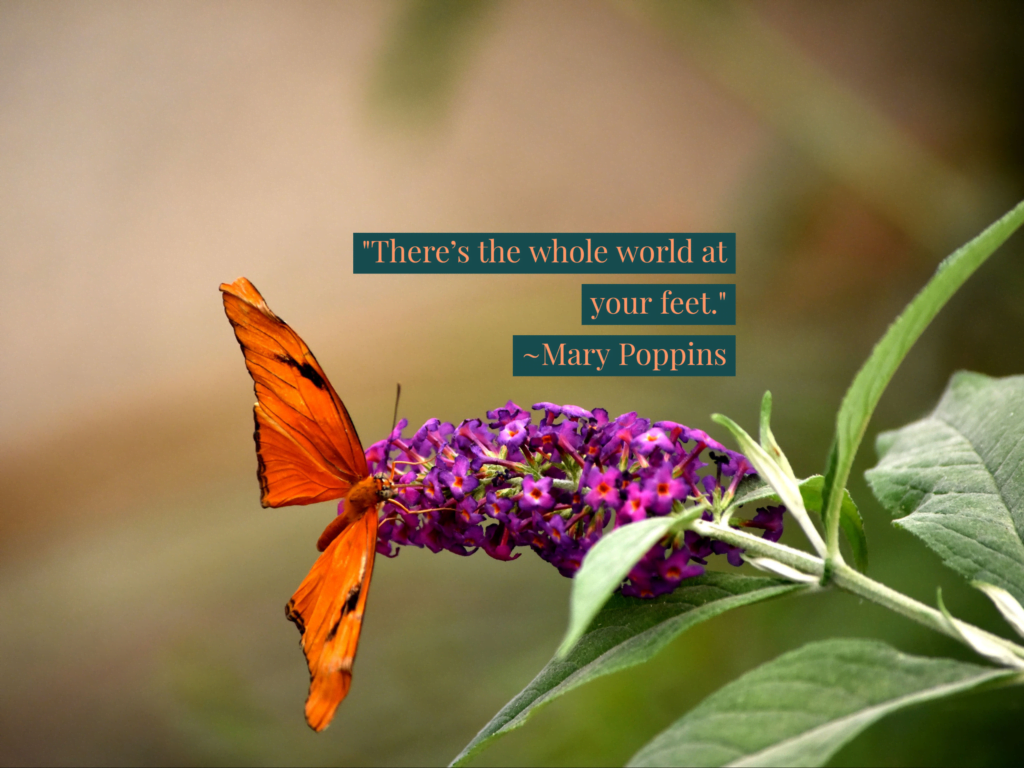 3) Watch Travel Films & Shows
My Grandma is 96 years old at the time that I write this.  For years, she has been unable to take trips of any real distance. However, that never stopped her from "traveling." Her favorite thing to do, as she calls it, is "traveling from her armchair." I'd call her up and ask her where she'd traveled to recently, she'd tell me about someplace, usually in Europe, that she's visited as she watched her favorite Rick Steves travel show or something of that nature.
I love watching movies and shows about traveling. It's one of my favorite things to do when I'm looking for a little travel inspiration. Here are a few of my recommendations. To see more travel movie recommendations read 32 Movies & TV Shows to Inspire the Traveler at Home.
Travel Movies:
The Secret Life of Walter Mitty
This movie is full of beautiful landscapes and cinematic shots that create that sense of awe and wonder that travel provides. Its message is to stop daydreaming about living life and to live it. Begin your bucket list adventures and embrace life now. What some may not know, is the original movie came out in 1947 starring Danny Kaye. (You can stream the 2013 version on various platforms such as YouTube or Amazon Video)
Midnight in Paris
This movie follows Gil Pender, who, on a visit to Paris, travels back in time to the 1920s and bumps into writers like Ernest Hemingway, Scott Fitzgerald, and Gertrude Stein. It's a unique story that blends the present with the past and inspires you to book the next flight to Paris and write that novel you've been putting off! Okay, perhaps that's just me. (You can stream for free on Crackle, or pay to stream on YouTube and Amazon Video)
UP
This is a heart-warming movie the whole family can enjoy.  It's filled with dreams, adventures, and a message about what matters in life–our relationships with those we love. If it's been a while since you watched it, or if you've never seen it before, I highly recommend you make it a family movie night and begin creating special moments right now.
Travel Television Shows:
Somebody Feed Phil
You can't help but smile along with Phil as he shares his genuine (and expressive) love of food and travel. This is a light-hearted show, Phil is not the cranky, seasoned traveler you might be used to seeing.  His childlike joy of food and life is infectious! (you can watch on Netflix, and if you like it, you can purchase the DVD from his earlier series "I'll Have What Phil's Having")
The Amazing Race
In The Amazing Race, contestants compete to win the grand prize in a non-stop race around the world. The contestants compete in pairs consisting of a parent and child, husband and wife, brother and sister, and so on. Anyone who has traveled knows how stressful travel can be. The Amazing Race takes that stress to a whole new level! Plus, you get to see beautiful and unique destinations and learn about giving back while you travel too. (you can watch on Amazon Prime Video and CBS All Access)
Gordon Ramsay: Uncharted
Follow Gordon Ramsay as he explores the world experiencing new cultures, foods, and local experiences on his quest to create his own dish with his unique flair in a friendly showdown with a local chef. It'll have you wanting to travel and eat all in the same show! (Currently, this is only available on Disney+.)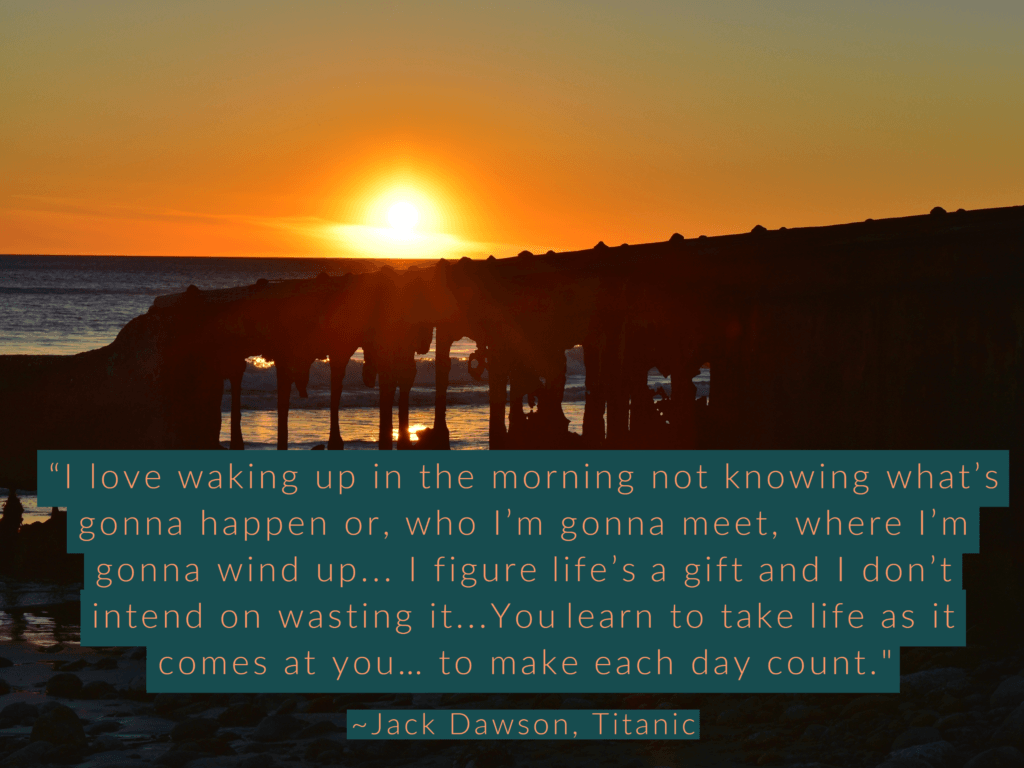 4) Listen to Travel Podcasts
Another great thing to do when you can't travel is to listen to travel podcasts.  Travel podcasts are great for learning about a new destination, getting travel tips, and exploring travel opportunities you may not have considered.  You hear firsthand from seasoned travelers what they have learned during their years of traveling.
There are so many to choose from, but here are a few to consider:
Zero to Travel
This podcast has tips and ideas for how to travel long-term. It covers different ways to make money living abroad, as well as general tips all travelers can use.
Travel with Rick Steves
In this travel podcast hosted by Rick Steves, he interviews locals from his travels, and you learn the stories and history behind the different destinations.
Hawaii Vacation Connection
Learn about where to stay on the different Hawaiian islands, where to eat, do's and don'ts of visiting Hawaii, and so much more.  If you want to take a trip to Hawaii, start your vacation planning now with this all about Hawaii podcast.
One of my favorite things to do when I return from a trip is to find recipes from my travels and try making them. This is a fun way to bring the travel experience home. Find a new recipe that you've never tried and bring some culture to your table. 
If you need some inspiration, check out my "Recipes Inspired by Travel" Pinterest board. I regularly add to this board, so subscribe if you want to see future pins as well.
If you don't enjoy cooking at all, you can, of course, have a similar experience by getting take-out from a local restaurant. Try to choose dishes you've never tried before. This will make the experience more authentic.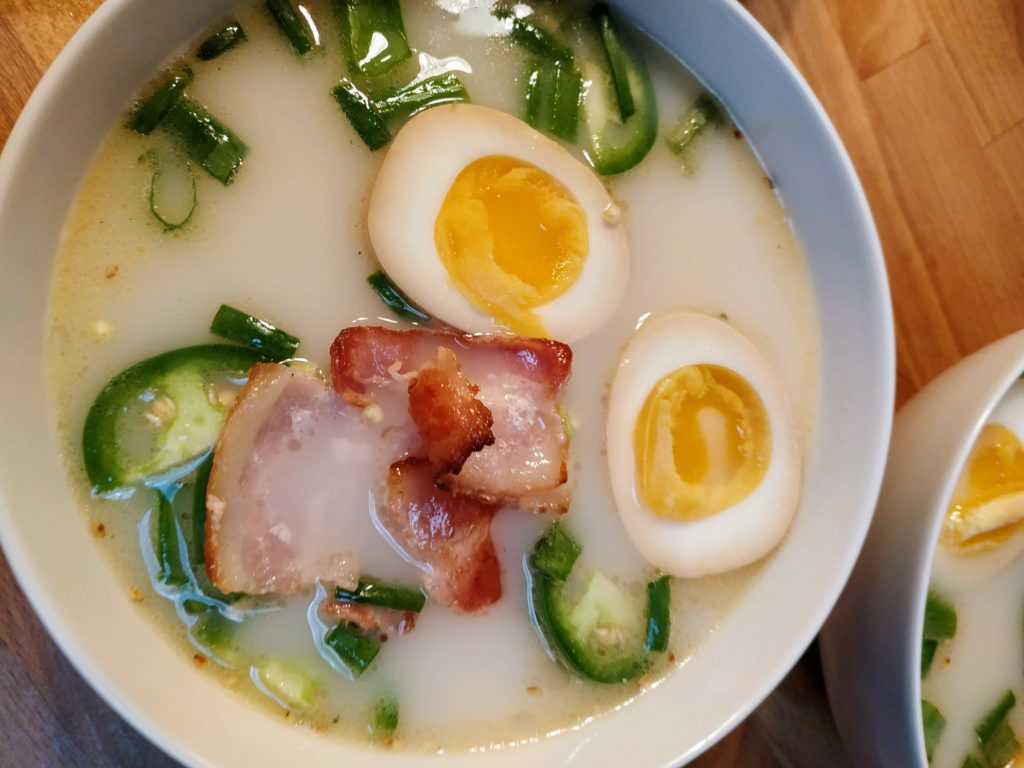 6) Throw a Travel-Themed Party
This idea goes well with the previous one. Choose a country for a travel-themed party and then decorate and plan a menu based on that country. In addition to making dishes from other countries, you can have your dinner guests look up facts about your meal's country of origin. Consider creating some trivia cards for a fun party game to learn more about that destination. Discuss favorite travel memories, if you've visited the destination of your dish before. Make a fun night of it and pretend you're dining in another country. 
7) Play a Travel Board Game
When looking for things to do at home, I love turning to old-school board games! I know in the world of technology, you have a lot of options for online video games, but there's something so fun about playing board games.  Perhaps, I feel that way since I grew up playing them, but either way, I think it's nice to unplug once in a while and return to the world of low-tech fun. Here are a few of my favorites:
If you'd like a mobile app to play a game on your own, try World Geography Quiz Game.  Have fun learning about countries all over the world. Learn about maps, flags, language, currency, etc. If you love travel and learning, then you're sure to enjoy the World Geography Quiz Game.
8) Create a Travel Collage
Another fun thing to do when you can't travel is to create a travel inspiration board, aka a travel collage.  Travel collages are fun to do on your own or with a friend. Your family could even create one together for your next family vacation.  
Find some magazines, or lookup maps and photos online and print out any that spark your interest. Then find a large piece of cardboard (use an empty box), poster board, or piece of thick paper and begin cutting and pasting to create your travel dream board! 
You can use a mixture of maps, text and inspiring photos you found online.  You can also create simple photo collages like the one I made below.  Group together favorite vacation photos and memories that make you smile then frame it and hang it somewhere in your house.
9) Take a Trip Down Memory Lane
Dust off your photo albums and travel down memory lane. This is one of my favorite things to do when I'm not traveling. It's so fun to look back on past trips, whether it's a trip to another country, a trip to the local zoo, or last year's camping trip–it doesn't really matter. It's always great to see the smiling faces and remember those special moments you may have forgotten. Photos are time machines that take us to our favorite places and memories with those we love.
If you don't have any physical photo albums, then why not go through your digital photos and make one with your favorite moments. Google Photos has a feature that lets you create a photo book that they'll print and ship direct to you. 
Create a Photo Montage
Another fun way to use your digital photos is to create a photo montage of your favorite travels.  Then have a family movie night. Even better, if you have digital movies, incorporate these into your photo montage for a mixture of photos and videos.  This is sure to be a hit with your family! 
There are a variety of tools you can use to do this.  One of the easiest is probably Google Photos. This simple option allows you to create short montages utilizing a mixture of photos and videos. Kapwing is another free montage/video software that will enable you to drag and drop your photos and videos to easily create a photo montage to share with your friends and family. For something a little more advanced, consider trying Shotcut, it's free and has a lot of features, but there is a bit of a learning curve.
Do you want to travel to Spain, but don't have the money to do it just yet? Why not start by learning Spanish? Learning languages is a great way to start your travels while at home. It helps create a connection with the culture of the country you plan to visit.  Plus, with technology, there are now some great (and easy) ways to start learning a new language. Even if you've only got 15 minutes a day, you can learn to speak a foreign language.  
Here are some apps I've used for my language learning.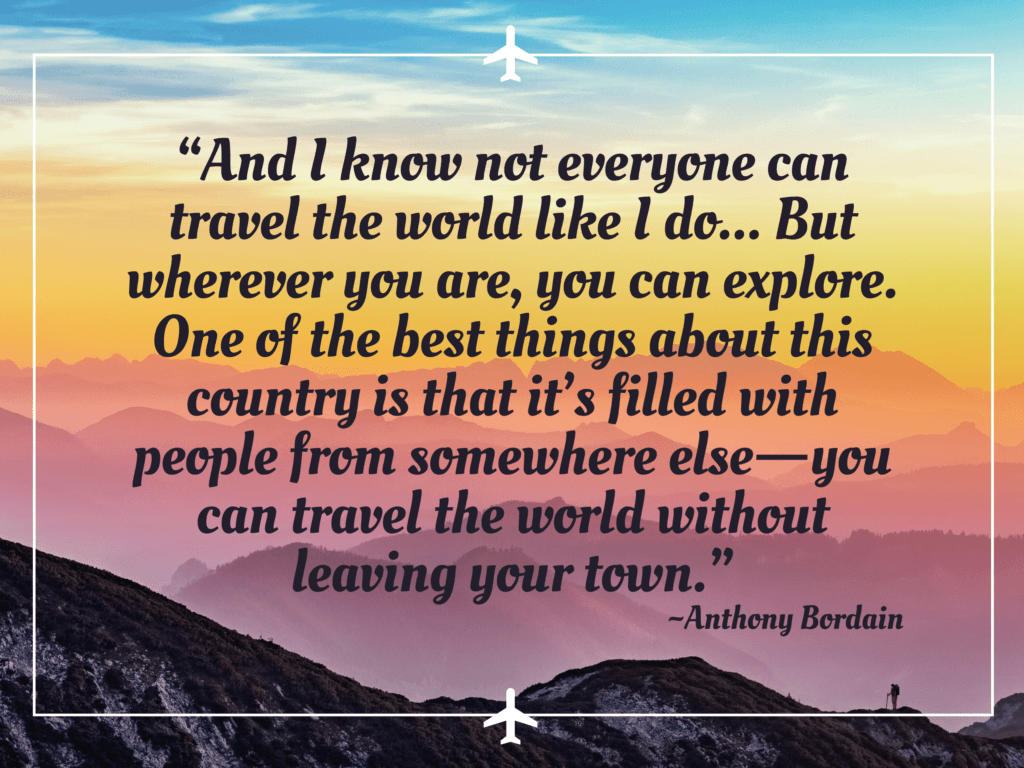 11) Create a Travel Scrapbook Journal
When you get back from a trip, often there's a bit of sadness that your travel adventures are over (at least for the moment). A fantastic way to extend your travel experience is to create a travel scrapbook journal. Go through all the receipts, and ticket stubs, and photos you have from a recent trip and turn it into a personalized travel journal.  Write notes about your favorite moments and create a customized travel souvenir you'll cherish forever.
Here's a quick video by Paperchase showing you a few ideas for creating your travel journal. For more ideas on ways to turn your travel mementos into DIY souvenirs and keepsakes, check out my Travel Gifts & DIY Crafts Pinterest board.
Another fun thing to do when you can't travel is to learn a new activity you want to try on your next travel adventure. Perhaps you're planning a trip to the Joshua Tree National Park, and you'd like to do some rock climbing while you're there, take a local rock climbing class and begin learning the skill before your trip. 
Maybe you've always wanted to learn to scuba dive, well why not start with an intro scuba diving class at your local pool, then if you like it you can enroll in a PADI certification course and be ready for your next tropical diving adventure! 
There are so many things you can do, even learning to run is a great way to prepare for a trip, running is one of those activities you can do no matter where you are, and it's a great way to explore an area while traveling. 
13) Hotel Retreat at Home
This one may require a little effort, but I think when you're relaxing in your hotel at home, you'll appreciate the time it took. 
Start by making up your bed with your nicest sheets and bedspread. Find some fresh cut flowers and put them in a vase somewhere in the room. Then get some bottled water, and maybe even move your coffee maker into your bedroom if possible. In addition to coffee, you may also want to bring in some of your favorite tea along with mugs to enjoy it later.
Find some bath salts or bubble bath and maybe even put some fresh flowers in your bathroom to complete your hotel retreat at home.  Then hang a "do not disturb" sign on your door and settle in with your favorite book or movie for a relaxing night.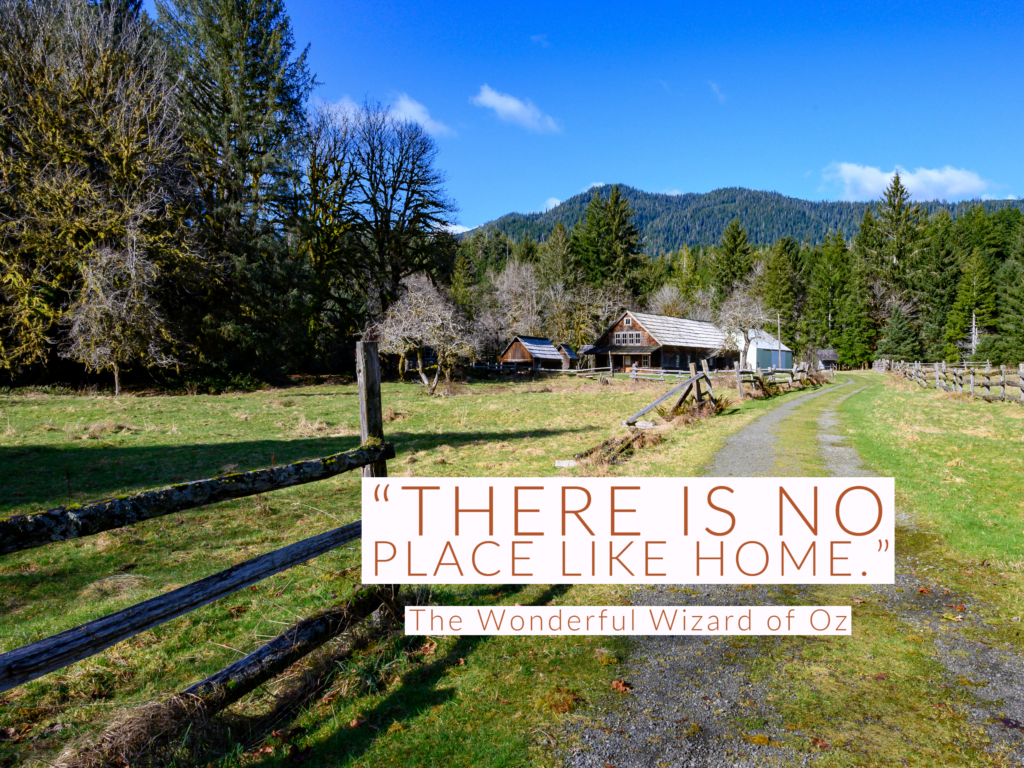 If you have a visitor coming to stay with you, who has never been to your town before, what places would you take them to see, and what would you plan for things to do?
Create a list of things to do and places to see and also places to eat, basically plan out a trip to your local area and then do that!  This will be a fun way for you to travel and play tourist, and it will also give you some great ideas the next time you do have guests over to visit.
15) Start Planning Your Next Trip
You may not be able to travel right at this moment, but you can certainly start planning your next trip! Trip planning is one of the best things to do when you can't travel.  It gets you excited and focused on a goal.  You can use the collage idea I mentioned above on #8 and create a vision board for your trip.  Then place it somewhere you'll see it each day and remind yourself what you're working toward. 
Abbigayle on Her Luxe Travels gives an example of a fold-out travel vision board you can create and place in your daily planner or journal.
Go to your local library, whether in person or online and look up travel guides to your intended destination, then begin writing down all the places you want to see.  You can start to create an itinerary based on your "must-see" list for that destination.  You'll also get an idea of how long you want to stay.  Check out my Maui Itinerary and Thailand Itinerary to get ideas on how I go about planning my trips.  If you're a complete beginner, then check out Trip Planning 101.
Final Thoughts on Things to Do
It is discouraging when you want to travel but can't, no matter what the reason is.  So finding things to do that give you the experience or essence of traveling, even when you're stuck at home, is a great way to encourage and inspire yourself during those periods. 
Whatever you do, make sure to have fun, be creative, and be thankful for all the opportunities that surround you. It's easy to take things for granted, especially when we're at home, but sometimes we just need to slow down and remember we've got an incredible world right at our feet if only we have eyes to see it.
Happy Travels!